"Fiesta leads the sales charts with PCPs helping it stay on top"
PCP deals continue to boost new car sales, and keeps cars like the Ford Fiesta at the top of the sales charts, says Steve Fowler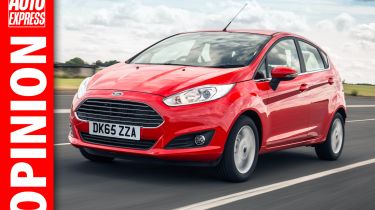 We've devised a new in-car game in the Fowler family: can you spot a Ford Fiesta before the clock runs down? Sometimes we allow ourselves a minute, sometimes two – it rarely takes more. Fun, eh?
• New car sales continue to rise
The Ford Fiesta is Britain's best-selling car by a country mile, so far this year selling nearly 50 per cent more than the Vauxhall Corsa in second place. It's been that way for decades, and recently we've been able to put a new Fiesta ST head-to-head with a 1989 XR2 – fantastic retro fun.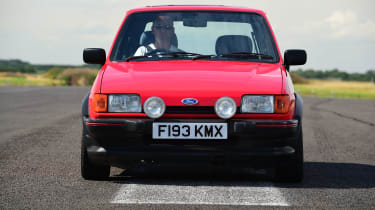 Meeting up with Ford of Britain boss Andy Barratt, he proudly told me that Ford sold over 71,000 cars and vans in September. I've always taken the word 'sold' with a pinch of salt given the amount of forced registrations we're hearing about at the moment, but it seems the Fiesta is genuinely a car that's easy to sell – especially on a PCP.
• Top 10 best-selling cars in the UK
Ford led the way with PCPs – deferring a lump sum until the end of a set period to keep monthly payments low– and they've been a big hit. Barratt says that 1.1million Ford customers have bought with a PCP and that currently around 80 per cent of his private buyers buy that way.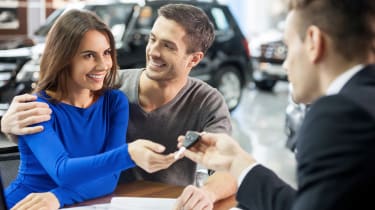 That's mirrored throughout the car industry, with the Finance and Leasing Association saying that £11billion of PCP finance was arranged in the 12 months to July this year.
• Guide to buying a new car on finance
So what of car sales over the next 12 months? Barratt says that he thinks the market will stay strong, but might not grow. And, for now, there's no tail-off in demand for diesels (although he says there's always a deal to be done to boost sales).
As we show in this week's magazine, there's no let-up in new cars arriving in 2016 (and beyond). The best way to keep sales up is always to build cars people want to buy!
Is buying a new car on finance the future? Let us know what you think in the comments...