Best new cars 2016: our road tests of the year
We take a look back at some of the best and most memorable cars we drove over the course of 2016
Perhaps the most exciting thing we do here at Auto Express is road-testing. We get to go out in the hottest new cars long before they go on sale to the general public, drive them around and give our thoughts on what they're like. 2016 was a great year for road testing, too, and featured some of the most eagerly anticipated cars in years.
We drove everything from humdrum hatchbacks to spectacular supercars - cars to buy with the head, and cars to buy with the heart. 2016 also marked yet another 'year of the SUV', with more and more manufacturers producing these jacked-up family favourites for us to test. Cars like the Jaguar F-Pace and Audi Q5 were just some of the scores of SUVs we drove this year.
Many manufacturers really pushed the performance envelope, too. It seems we were just getting dewy-eyed about the 306bhp Honda Civic Type R when Ford came along with the blistering Focus RS, while even Alfa Romeo got in on the powerful action with its 503bhp Giulia Quadrifoglio, a BMW M3-rivalling supersaloon.
Below are just some of our favourites from the past 12 months - the best and most memorable cars we've driven this year.
The best cars we tested in 2016
Ford Focus RS
The Ford Focus RS was one of 2016's most eagerly anticipated new cars, and we didn't have to wait long for our first taste on European roads. The mega hatch didn't disappoint when it arrived in January, thrilling chief reviewer James Disdale as soon as he took the wheel.
He described Ford's stunner as 'hard to fault', with 'blistering performance' and 'acrobatic handling'. A quick glance at the spec sheet reveals a 2.3-litre four-cylinder turbo engine with 345bhp - enough power to worry many sports car rivals. The RS proved devastatingly quick on our first drive - it has an official 0-62mph time of just 4.7 seconds - and delivered grippy four-wheel-drive handling to bring a smile to our man's face.
It would be a number of months before the car landed on UK roads, but even then it amazed with its never-ending grunt. We liked it so much, we crowned it Best Hot Hatch at 2016's Auto Express New Car Awards. Exciting and affordable, the Focus RS is another true fast Ford hero and will go down in history as one of the best hot hatchbacks of all time.
Fiat 124 Spider
It was five starts for the Fiat 124 Spider when we drove it earlier this year. We got exclusive access to the Mazda MX-5-based roadster, and discovered that it had been well worth the 12-month wait.
Using a 1.4-litre 4cyl turbo, the 138bhp Fiat sits in between the 1.5 and 2.0-litre MX-5s. However, its fine power delivery and engaging handling meant it had the edge over the Mazda and it would go on to defeat that car when we road tested them later in the year.
At the time of our first drive, we were full of praise for the Fiat's upmarket, driver-focused cabin, as well as its grown-up engine. We found it comfortable at cruising speeds and agile through corners, too. And while the styling is subjective, the long bonnet and distinctive nose ensure it stands out from the crowd.
Partnership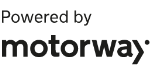 Need to sell your car?
Find your best offer from over 5,000+ dealers. It's that easy.
We also revealed plans for a 168bhp Abarth model, which was unveiled the following month at the Geneva Motor Show. Our first drive of that car went live in June but it left us a little cold - proving that, in this instance, less is more.
Range Rover Evoque Convertible
Our impressions of the Range Rover Evoque Convertible were mixed when we drove it for the first time. Clearly there's a market for the drop-top SUV, or Land Rover wouldn't have bothered to build it, but at the same time it's a pretty niche vehicle.
We found the soft-top ensures the Evoque's ride, handling and refinement suffer compared to the standard car. However, there's no denying that the chunky styling, impressive off-road ability and classy, upmarket cabin will appeal to some buyers.
But the high price - around £50,000 - is just too much to justify when there are so many compromises to make over the standard car. A more conventional convertible probably makes more sense; a similarly priced BMW 4 Series Convertible or Mercedes C-Class Cabriolet would make a better all-round choice.
Unless you need to head off-road, then it's probably best to stay sensible and get a hard-top vehicle.
Jaguar F-Pace
The F-Pace is one of the most important Jaguars in years, as it takes the brand into the SUV market for the first time.
When we got behind the wheel in April, we found it every bit as capable as rivals including the Porsche Macan.
Although the Porsche offers a slightly better driving experience, the Jag has the edge in terms of overall appeal. Agile and fast, plus roomy, handsome and luxurious inside, it deserved the five-star rating we gave it. And the F-Pace went on to win our Car of the Year award.
Alfa Romeo Giulia
We were particularly impressed when we drove Alfa Romeo's new Giulia for the first time back in May. The car's nimble chassis and stunning looks left us full of admiration - but those were elements Alfa Romeo was bound to get right. What really mattered was that the new compact exec was just as economical and practical as an equivalent BMW 3 Series, Mercedes C-Class or Audi A4, and had a similar price tag.
The interior is the best of any modern Alfa Romeo too, taking the brand further upmarket than ever, and the 2.2-litre diesel engine and automatic transmission felt grown-up. We also tried the charming 2.0-litre petrol model, which offers something a little bit different - and much more in keeping with the Alfa badge.
In addition there is the Quadrifoglio variant, which has firebreathing performance, a characterful twin-turbo petrol V6 and, crucially, a brilliant chassi to match. It's a proper BMW M3 rival, as we were delighted to find out on our early first drive of the car in Italy.
Audi Q2
Audi had set out its plan to fill yet another SUV niche when it revealed its Q2 at the start of the year. And back in June we got to drive it for the first time in the exotic location of Cuba.
Although we knew that Audi didn't have to put in too much effort to produce a hit small SUV, we were still surprised by how well the Q2 matched its distinctive styling to really charm from behind the wheel. This is something modern Audis have lacked.
The interior is up to the brand's usual standards in terms of quality and the handling feels agile and composed, although we had some reservations about the ride quality on the Cuban roads of our test that proved to be well founded when we drove the car later in the year in the UK. Still, we concluded the Q2 is sure to be popular, thanks to its relatively low price, range of personalisation features and spacious interior, while the broad range of engines offers something for everyone. 
It looked to us as though Audi was on to another surefire winner with the Q2.
Porsche Panamera
We were finally given the chance to try Porsche's all-new Panamera for the first time on European roads in August. The supersaloon has been one of the company's most popular models over the past five years, and the second generation benefits from a new platform, fresh engines and totally revised styling.
Whereas the original was criticised for its bulbous looks, this version looks more like a stretched 911 and is all the better for it. Inside, it's more luxurious than before and there's more technology than we've seen in a Porsche to date.
• Porsche Panamera 4S Diesel review
We drove both the new 542bhp Panamera Turbo and the 4S Diesel, the world's fastest production diesel car. Both offer stunning performance, while the new 4D Chassis Control system provides quicker responses and sports car agility. Yet the Panamera is refined and comfortable over long distances, with room for four adults.
Renault Scenic
When we drove the all-new Scenic, we found Renault's decision to inject some excitement into the MPV sector paid off.
The stylish looks are matched by impressive on-board tech and strong refinement, despite standard 20-inch rims. We found rear space was decent but not class leading, however. The Scenic certainly hits the spot on the road, but can buyers be swayed from their trendry crossovers?
Audi Q5
Audi only took the covers off its new Q5 in late September, but by early October we'd already tried the SUV in the country where it's being manufactured: Mexico.
The company's latest offering doesn't really serve up many surprises; its styling is entirely convetional and the cabin will look familiar if you've spent any time near a current A4. Yet at the same time, we came away impressed by lots of what the Q5 has to offer.
It's not the most involving premium SUV you can buy, but history suggests that Audi drivers prefer refinement, cruising ability and overall cohesiveness - and the Q5 isnt going to disappoint on any of those fronts. Nor is the cabin any weaker for those strong links to the A4's; indeed, it's the equal of anything in the class, with incredible levels of quality.
Aston Martin DB11
August gave us the first opportunity to strap ourselves into the most important Aston Martin in a generation: the DB11. 
Our first drive showed the new 5.2-litre, twin-turbo V12 offers superb performance, thanks to its 700Nm of torque. We were also impressed by the ride and handling balance, with a combination of agility and comfort. A lavish interior completes one of the finest GT cars on sale today.
What was your favourite car of 2016? Let us know in the comments below...
Auto Express Review of the Year 2016
• Car news highlights of 2016 • Best cars we drove in 2016 • Head-to-head: Best car group tests of 2016 • Best car videos of 2016 • Best motoring features of 2016 • Best bits of 2016 - by the Auto Express team • Ultimate car quiz 2016