Car spy shots: how to disguise a top secret new model
We've published thousands of spy shots over the years, but now, with Nissan's help, we see what it takes to cover up models for the road
Seeing a secret model spied on test in zebra print vinyl is a landmark stage in any car's development, giving fans and the media a glimpse of what to expect. It fuels speculation and creates interest, but just what are manufacturers covering up with their camouflage? And as everyone is armed with a camera on their mobile phone these days, how difficult is it to keep these models secret?
To find out, Auto Express went behind the scenes at the Nissan Technical Centre Europe (NTCE) in Cranfield, Bedfordshire, to prepare its very own camouflaged car, and give it a spy shot makeover before hitting the roads.
• Best new cars coming in 2016
The idea was to take the big-selling Qashqai crossover and convert it into a three-door coupe to sit between the existing five-door and the smaller Juke. Clearly, we couldn't manufacture a whole new body shape, so it was down to us and a team of Nissan's experts to use some tricks of the trade, and give the illusion of an all-new product out on test.
Camouflage techniques range from extreme body cladding to black and white stickers covering panels; we'd be using a mixture. Cross car line project controller Stuart Holmes, marketability technicians Chris Wait and Don McNab, and apprentice Hugh Sullivan were our experts for the day as we stripped back the Qashqai and gave it the new look.
First up was removing the rear door handles and adding cardboard strips on the windows, to create a rakish rear end. The rear wheelarches were then built out with bubble wrap to give the impression of a squat, sporty design.
The coupe roofline is enhanced with a spoiler, made out of pre-cut cardboard shapes, and the tail-light clusters are reshaped with some carefully placed stickers. All this work is then wrapped in the black and white zebra print vinyl, followed by a custom-made fabric front end which covers the bonnet, front wheelarches and headlights.
Badges on the steering wheel and alloys are covered up, too, to finish off the mysterious look. If a new model was out on test, the interiors would be camouflaged as well – hiding details of what navigation system might be fitted, or the size of the touchscreen and other tech, is just as important as some exterior styling tweaks.
The whole process takes a couple of hours, although it's a little more rough and ready than normal – a full vinyl camouflage wrap can take two people eight hours to complete. It needs to be finished correctly as disguised cars can be out on the road up to 24 hours a day, in whatever conditions the British weather throws at them.
Camouflaging is not a one-off job, either, as some processes, like testing for wind noise, need to be done without the disguise. Naturally, stripping off vinyl and reapplying can be a waste of time, so new and easier methods are continuously being developed. One is the custom-made cladding we're using on our Qashqai's front end, while during development of the new Infiniti Q30, engineers have covered prototypes in a tight-fitting plastic sheet before applying vinyl, to speed up the application and removal process of its camouflage.
Fortunately, our conversion only takes a few hours, and once it's done, the Qashqai Coupe is born – and it's pretty striking. Various passers-by at the Nissan facility stop to look, and suggest it could go down well on forecourts.
Partnership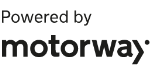 Need to sell your car?
Find your best offer from over 5,000+ dealers. It's that easy.
For our model, we've covered up a few areas to trick any spies, and create the illusion of something that isn't there – but what do the professionals try to hide when they send their latest creations out undercover?
We caught up with vehicle evaluation engineer Peter Mote, who was involved in disguising the Mk2 Qashqai before its launch. He told us: "We want to cover up key styling lines and feature shapes, so the design departments help. For example, the new Qashqai had some sharp lines above the wheelarches that we needed to keep hidden.
"The official unveiling isn't until the launch event, so before that, the car is still in development stages. "We're not always 100 per cent clear on the direction of the car, so we want to make sure we're happy with its progress, and that it's performing to our high standards." Some models can be on the road for years before their launch, in one form or another, and prototypes will be out 24 hours a days, on both main roads and test tracks.
Peter continued: "As a rule, we don't test on public roads, but there are some things, like navigation systems and traffic sign recognition, that we can't test at proving grounds.
"For us, if we want to drive away from the track, we have to get it approved by managers. We have strict rules regulating public road usage – the level of camouflage has to be agreed by all the managers.
"If we do get spy shots, and the driver is aware of it, we have to report it to security. Sometimes we've had people sit right outside and then run alongside the car. It's difficult to patrol because they're driving on public property."
With our Qashqai Coupe ready, we hit the roads around the Cranfield centre, and head over to nearby Milton Keynes to see how much interest an incognito car can attract. Our attempt to show off isn't the normal reason for taking a camouflaged car out on public roads, but there's no doubt some manufacturers aren't always devastated when one gets snapped, as it generates interest in a new model. Within minutes, we're already aware of traffic around us taking a close interest in the car, and when we park up at the Snozone in Milton Keynes, there's a constant stream of passers-by stopping to peer and point at the new design. Several get their smartphones out and snap away.
Sadly, none of the pictures from the eagle-eyed public found their way to the Auto Express inbox, to complete the full circle from production to print. Yet having seen the redesigned "model" out on the road, could it generate some genuine interest from Nissan fans?
Only time will tell if the designers are inspired by our creative efforts, but we'll be taking the credit for this one.
Spotters Guide
It's possible you might spot a camouflaged car anywhere across the UK as they undergo testing, but the Midlands is a hotbed for spy shots, with a huge number of manufacturers calling it home.
Jaguar Land Rover and Aston Martin struggle to get anything on the road outside their factories without a snapper lying in wait, while Nissans are often seen near Cranfield doing a popular M1 route.
The roads around Nissan's Sunderland plant may be a good place to spot undisguised cars, or those near Vauxhall's Ellesmere Port and Bentley's Crewe sites in Cheshire. And with such huge investment in UK factories of late, camouflaged cars may soon be more of a common sight on our roads than ever. 
Cars revealed in 2015 and their spy shots
Last year saw two eagerly anticipated new models revealed: the Fiat 124 Spider and Honda Civic Type R. Part of the hype surrounding these cars was generated by concepts on motor show stands, but it also came from spy shots of the new models out on test, way ahead of their official launch.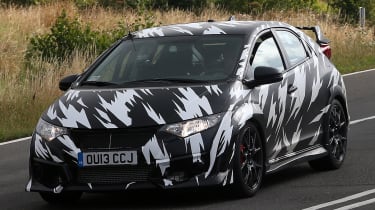 For example, we caught a glimpse of the Fiat in Detroit in July 2015, before its launch in November this year. The Civic Type R had an even longer lead time: the hot hatch was spied on roads in August 2013 – almost two years before going on sale – as engineers carried out benchmark tests against the Ford Focus RS and Vauxhall Astra VXR.
Have you seen a disguised new car? If so, let us know in the comments section below...