The car of the future: the new technology behind Project M
Shell, Gordon Murray Design and Geo Technology have joined forces to create Project M, an efficient vision for the future
Rising emissions, heavier congestion and crumbling road surfaces. That's the rather bleak outlook for the future of motoring if current trends continue. Although manufacturers are striving ever harder to cut the environmental impact of our vehicles, the sheer number of cars on the world's roads will grow and grow.
This demand and drain on our global resources will grow, too. By 2050, there will be nine billion people on earth, and energy demand is expected to double. When you consider that a third of overall energy use is for transport, it's clear something needs to be done.
• Most economical cars on sale right now
Oil giant Shell has grabbed the baton and teamed up with Gordon Murray Design and little-known engineering firm Geo Technology; it wants to see what's possible right now to solve the problems.
By using technology available at the moment, the trio has asked the question: what if you were to design a car from scratch, with the vehicle structure, engine, fuels and lubricants optimised for maximum efficiency and minimum impact on resources? The answer is Project M.
While the full car won't be revealed until later this year, Auto Express was invited along to Shell's Hamburg Technical Centre for a technical rundown of just what the project is aiming for. On our arrival, Shell Lubricants innovation technology manager Bob Mainwaring summed up what it was all about. He said: "How far can you push things? We want to be close to the edge but safe by bringing the best of everything together in one place."
With this mantra in mind, the Project M vehicle will weigh less than 600kg and do 100mpg but without either a complicated electric drivetrain or battery power. Shell and its partners believe the internal combustion engine will still have a vital role to play in 2050 transport.
That's where Geo Technology comes in. It's taken a 660cc three-cylinder Mitsubishi engine that produces 74bhp and upgraded it with titanium valves, a hard-wearing coating for the camshaft and new pistons. The weight's been cut by 40 per cent and because of the overall lightness of the car, the maximum revs have been reduced to further cut emissions and increase efficiency.
Shell is developing the lubricants and fuels to run inside this engine and the rest of the moving parts, so the energy lost when the car is working is as low as it can be.
Any car project lives and dies by the cleverness of its design, though, and the task of putting all this technology into a viable package falls at the feet of Andy Jones, design director at Gordon Murray Design.
Project M will be built on the design house's innovative iStream manufacturing process, which uses lightweight materials to cut assembly costs, and produces cars that still meet increasingly tough crash test standards. Gordon Murray Design introduced the blueprint on the T25, and Project M is a derivative of this – the T25S.
The iStream process reduces overhead costs, too. There's no need for hefty investment in printing presses, so manufacturers are able to make a viable business case without having to commit to ultra-high sales volumes.
Partnership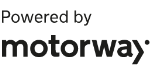 Need to sell your car?
Find your best offer from over 5,000+ dealers. It's that easy.
Jones explained: "Manufacturers who believe they can sell 50,000 to 75,000 cars will be able to get their vehicle to market without losing a lot of money."
The car itself will have a central driving position and offer nose-in parking to the kerb. It's hoped three vehicles would be able to park in one conventionally sized space.
The tall and narrow design helps – it's 1.6 metres wide. It's no slouch, either; the optimised engine allows it to hit 70mph, although that kind of performance isn't the aim.
• Best city cars on the market
Jones said: "We're trying to establish a new class of car. A city class that could use bus lanes or park nose-in. But the only urban-centric product out there is a Smart. Yes, there's the Renault Twingo, but it's a bit bigger.
"Unfortunately, the Toyota iQ lost money and there are no plans for the company to replace it, which is a great shame because it was a comfortable, affordable car that was also really cool. The point of Project M is preserving our freedom to get into the car and go where we want to, when we want."
Managing to develop the ideal car isn't the only way to solve the problem, though, because traffic is a huge issue.
Integration with our cities is the next stage in solving the world's motoring problems, and Jones agrees this is part of the future. "We will see that [integrated systems] become more and more commonplace. We need to get from A to B without suffering the minor consequences we deal with."
Encouragingly, work on these set-ups is already well underway. Just this month, the UK Government announced a £20million fund for research into connected vehicles. More advanced work on this has taken place in Hamburg.
The German city has taken steps to prepare for the time when data, not people, will drive traffic. It has invested in a cutting-edge traffic management centre that controls 86 cameras and 1,700 traffic lights.
The system is programmed to favour vehicles coming into the city in the morning, and those leaving the city in the evening, reducing congestion significantly. Staff members still have to intervene manually more than 90,000 times a year to smooth things out, but nevertheless it's an encouraging start.
Audi CEO Rupert Stadler is one of the biggest advocates of this new data-led era. The big leaps, according to Stadler, will come from "car-to-X technologies", where traffic management systems communicate directly with cars. Audi calls this Adaptive Flow, and believes in the near future, cities will be able to control traffic light phases and traffic flow dynamically, and adjust traffic flow through data-driven algorithms. Figures suggest this will increase traffic speeds by up to 50 per cent in cities.
Traffic systems talking to cars is just half the equation, though, according to urban planner Philip Parsons, former Dean of Harvard University. He told Auto Express: "You ultimately want cars talking back to the traffic system, and then multiple systems talking to one another."
Audi seems to agree with Parsons. In the future, car-to-X technology will allow drivers to register potholes while driving, and send the location to a database so that councils will be more effective in pinpointing potential problems before they need repairs that cause delays.
The long-term verdict is even more ambitious, says Stadler. "In the short term it will optimise traffic flow, but in the long run, we have the opportunity to design smart infrastructure right from scratch."
Part of this vision includes concepts such as flexible motorway lanes and intelligent street lighting. For example, a current six-lane motorway, split into three oncoming and three forward going lanes could be converted for peak hours. Why not turn more lanes into the direction of traffic flow during predictable rush hours, such as early morning commutes? Audi also wants to see more use made of street lamps, suggesting it would be possible to install sensors in the lights that could then tell nearby cars whether the parking space below them is free.
All this is possible, and the Project M car will come to fruition within months. Like all of these big ideas – which also include autonomous vehicles – it requires time and money. And as always, it's easy to attract a choir of supporters, but much harder to find a band of investors.
Do you think Project M is the future of motoring? Let us know in the comments section below...