"The 124 Spider could make British buyers love Fiat again"
With Ford and VW ditching models to make way for new SUVs, Steve Fowler wonders if Fiat should do the same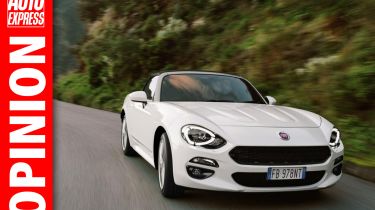 There are some things in the car business that are hard to explain and Fiat is one of them. It's a company with the sort of heritage some brands would pay handsomely for and, on the face of it, not a bad current line-up.
But something's not adding up with UK buyers. Despite the arrival of the (rather good) 500X into the burgeoning small SUV sector, complete with some hard-working finance offers, Fiat's UK sales were down over four per cent in 2015 with a bigger 15 per cent tumble in the first month of 2016.
Yes, Fiat's range is limited -  there's not much of interest that doesn't wear a 500 badge. But small cars are still big news and the 500 range, on the whole, has some reasonable appeal. Okay, so the 500L is rarely spotted without a car rental sticker in the back window, but other 500s are still pretty cool.
So is the new 124 Spider the car to put the fizz back into the rest of the Fiat range? As you can see in our first drive review, our road test editor James Disdale came away impressed after our exclusive early drive of a pre-production model.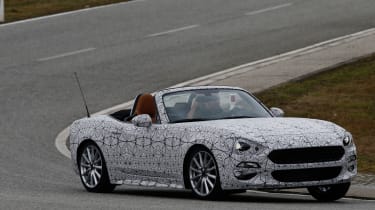 My own view, having seen plenty of the new roadster in the flesh over the past few months, is that it simply isn't pretty enough for a small Italian open-top car. Others will disagree. But more importantly, will it be enough to make people want to buy a more mainstream Fiat? I don't think so.
The shining star in the FCA group currently is Jeep - who could fail with a range of rugged, bona fide SUVs these days? And maybe that's where Fiat should be looking. Rather than a tepid new Tipo, why not a larger Fiat SUV? The tech is in the group.
Ford has seen that light and is ditching its MPVs for a whole range of SUVs, as is the VW family. Fiat should do the same before UK buyers forget what fun Fiats can be.
What would make you buy a new Fiat? Let us know in the comments below...