Ford plans more SUVs and Vignale models in range expansion
Ford announces plans to streamline its core range and compete more in high-profit vehicle sectors, with more SUVS planned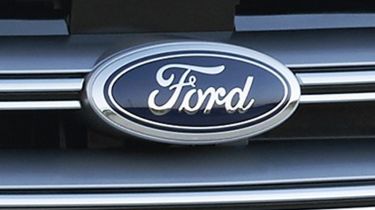 Ford has confirmed a new profit-driven strategy for its European model range, with targets to produce additional SUVs, increase its performance line-up and expand the Vignale luxury brand to five models by 2017.
The Blue Oval says it plans to streamline its core range to "eliminate less profitable vehicles over time", and refocus its long-term strategy to "add new vehicles and derivatives in segments with the highest growth and profit potential, such as crossovers and SUVs".
The brand's SUV boom will begin with the new Edge launching in the UK later in the Spring, which alongside the Kuga and Ecosport leaves space for a further two models in this sector.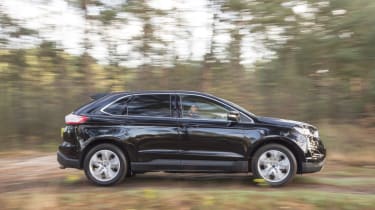 The streamlining looks likely to see models in declining sectors, such as the B-MAX and C-MAX MPVs, ditched for more crossover-like designs, similar to Vauxhall's plans for the Meriva and Zafira. It's possible we could even see the Galaxy replaced by a large, seven-seat SUV.
At the other end of the market, the funky Ka city car will become the more practical and value-focused 'Ka Plus' in the next few years. It's expected to be based heavily on the emerging-markets Ka concept first seen in Brazil in 2013.
We will also see luxurious new Vignale models coming, with a range of five cars including the recently-launched Mondeo Vignale. When asked if these would be SUVs, Ford's Vice President of sales, Roelant de Waard, said; "The answer is yes in general, but I am not going to say which ones. We have announced the S-MAX Vignale and then it will expand beyond that."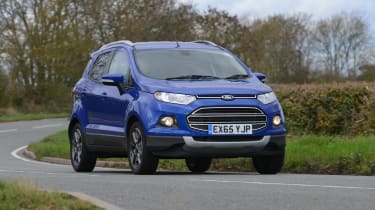 This could also be good news for performance car fans. Bolstered by the launch of the Mustang, GT supercar and Focus RS mega-hatch, Ford is expected to expand its ST line-up to include hotter versions of SUVs and larger models. That could also include the Mondeo, which has lacked an ST model for over a decade.
The announcement comes after Ford's European division returned to profit in 2015, and new models will help the brand improve its profit margin to between 6 and 8 per cent over the long term. Ford wants to reduce administrative costs to save $200 million each year.
However, the streamlining plans will also see job losses across Europe. A "voluntary separation program" has been will see jobs (mostly through natural wastage) lost throughout operations, mainly in administrative departments. Ford has already closed down three plants in Western Europe since 2013.
These savings will allow Ford to invest further in its 'Smart Mobility' plan, with innovations such as the 'FordPass' mobility assistant and 'FordHub' techonology centres. There will also be increased focus on improving customer loyality, fleet services and "multi-modal transport services".
Ford's Executive Vice President Jim Farley justifies the cutbacks by saying "We are creating a far more lean and efficient business that can deliver healthy returns and earn future investment".
"Our job is to make our vehicles as efficiently as possible, spending every dollar in a way that serves customers' needs and desires, and creating a truly sustainable, customer-focused business."
What do you think of Ford's European growth plans? Let us know in the comments section below...