"It's been left to PSA to build the most fuel-efficient car"
After a weekend in the UK's most economical car, Mike Rutherford wonders why other manufacturers can't catch up in the economy race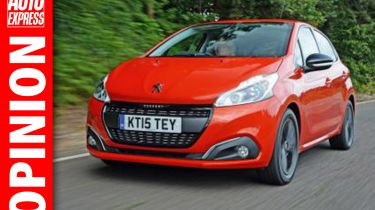 If the world's top five motor manufacturing groups aren't feeling a tad embarrassed right now, they should.
Toyota, VW Group, GM, Renault-Nissan and Hyundai-Kia have the cash, capacity and clout to go to war with each other, in a fight to get the most fuel-efficient internal combustion engined car brought to market.
Yet, deliberately or otherwise, they've failed to do this. In terms of what's on sale to motorists in Britain, it's been left to a comparatively small, modest, cash-strapped firm to design and build such a product.
• Most economical cars on sale
Of course, it's a diesel. Of course, it's French (cars from France tend to be better in real-world conditions). And of course, its purchase and running costs represent astonishingly good value for money.
The icing on the cake is that the world's most efficient internal combustion car is no puny-engined city runabout, but a five-seater family car powered by a gutsy 1.6-litres.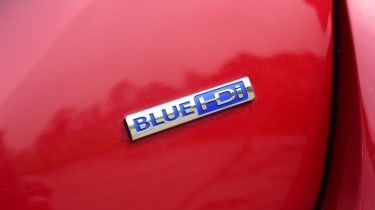 I found myself in the Peugeot 208 1.6 BlueHDi 75 for the first time the other afternoon when I needed to get from traffic-choked London to the south coast, where I spent the weekend. The capital's road network was its usual hopeless self - sabotaged by roadworks that hinder rather than help. The A and M roads were free-flowing, although as I reached the coastal resort, the streets became surprisingly busy.
Despite the fact that I drove 'normally' (the last thing on my mind was to pedal along as if on an economy run), the 208's trip computer assured me that I'd managed something I've never done before - breaking through the 75mpg barrier. Without even trying! Had I made more of an effort, I reckon I could have upped my 76.3mpg figure to nearer 85mpg.
• PSA release real-world economy ratings
During my brief spell with the car, it was apparent to me that Peugeot's official figure of 94.2mpg (combined) isn't too far from the real-world truth, along with an achievable range of over 1,000 miles per tank, plus diesel fuel costs of around 5p a mile.
Six months ago, when Volkswagen's derv debacle was uncovered, the German giant seriously harmed the case for diesel-powered cars. With the 1.6 BlueHDI 75, though, Peugeot may have started to fix the damage.
Now, it looks on course to be the first firm to design, build and deliver what we've been hoping and expecting for decades - the first diesel family car that's genuinely capable of breaking the 100mpg barrier.
How important is fuel economy to you when choosing a new car? Let us know in the comments below...