"The new Giulia is great news for those who love cars"
Editor Graham Hope's excited for the future that the Giulia will bring to Alfa Romeo - provided it appeals to the head as well as the heart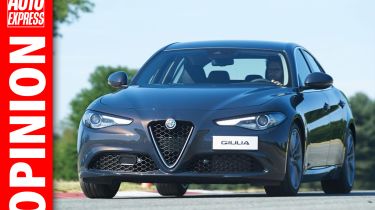 Of all the leading global car making groups, I'd argue Fiat Chrysler has the most intruiging future. CEO Sergio Marchionne is leading his key marques down some interesting routes.
Alfa Romeo is a case in point. It's created some lovely cars in the past, and many in my profession still go misty-eyed at the merest mention of Alfa, despite the fact it's been a shadow of itself for some time. Clearly the name still has some currency, and this week sees the latest attempt to capitalise on that with the arrival of the long-awaited new BMW 3 Series-rivalling Giulia, which we've driven.
It's the first in a wave of new cars, including an SUV and a coupe, that aims to establish Alfa as a genuine contender again. And the exciting news is that as well as devliering the kind of design flair we want from an Alfa, the Giulia is very good to drive.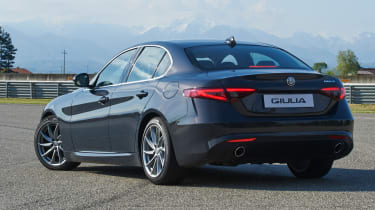 But, frankly, will that be enough? Performance on the road has never been a huge problem for Alfa, as our recent Driver Power survey demonstrated. Even the current range of - let's be kind here - pretty average Alfas ranked well in this area.
It's elsewhere Alfa needs to improve. Our survey showed that it rated behind all the makers of the premium cars the Giulia will aim to take sales from in the key areas of build quality, reliability and tech. These battlegrounds will be pretty important if the brand's desired sales growth is to be achieved.
• Alfa Romeo Giulia first drive
So yes, it's great news for those of us who love cars that we, finally, have a credible Alfa challenger again. But what does it mean for those buyers who don't have petrol running through their veins and simply want a nice car to run about in?
Can Alfa convince these punters to hand over their cash for the Giulia rather than a Mercedes, BMW or Audi? I for one remain to be convinced - but it's going to be fascinating finding out.
Would you choose a Giulia over its more established executive rivals? Let us know in the comments below...