"Which European country produces the most vehicles?"
Forget the football - Mike Rutherford's rounding up the car-manufacturing championships - and some of the finalists may surprise you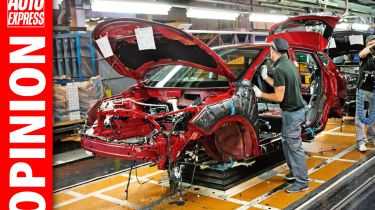 Yes, yes, I know the Euro 2016 final won't be played until later. But there's no need to wait until then to discover which of the 24 competing countries is Europe's number one – in vehicle production terms.
Before I name the champ, runner-up, plus the also-rans, it's my sad duty to reveal that six of the 24 build few if any vehicles – Albania, Croatia, Iceland, the Republic of Ireland, Switzerland and Wales, although the latter will soon be blessed with an Aston Martin factory.
• UK car production approaches record high
Northern Ireland's sole maker – Wrightbus – churns out just 1,300 a year, while Ukraine is a shadow of its former self (only around 8,000 vehicles built in 2015, according to official figures). Austria (126,000), Portugal (157,000) and Sweden (189,000) make far fewer than I imagined. Meanwhile, the only way is up for emerging Romania (387,000) and its increasingly popular Dacia brand.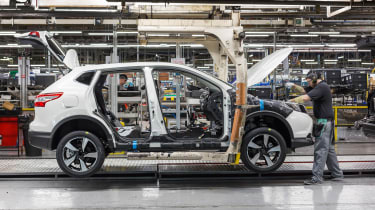 Once mighty Belgium (409,000) is in the dumps and paying the price for not having its own national car company. Hungary (495,000) is achingly close to reaching the psychologically important half million mark it craves, while Poland (661,000) is doing fine as it builds the Fiat 500s that many buyers assume are made in Italy.
Weirdly and without explanation, the latest 'fact' book from the Society of Motor Manufacturers and Traders fails to mention Slovakia (1.0 million) as a European Top 10 automotive manufacturer – which it undoubtedly is now and will be in future when Jaguar Land Rover opens a factory there. Italy (1.0m) should be doing better – especially as it now enjoys the added bonus of building Jeeps on its soil. Thanks largely to the Skoda phenomenon, the Czech Republic (1.3m) is still on a roll, as are Turkey (1.3m) and Russia (1.4m).
• Jaguar Land Rover confirms factory in Slovakia
England (1.7m) boasts dozens of vehicle manufacturers but, so far, not quite the annual production volumes to beat fellow semi-finalist, France (2.0m). Give it time. Underdog Spain (2.7m) isn't exactly blessed with a bunch of homegrown vehicle makers and therefore deserves huge credit for securing a place in the final. But Germany (6m) is again the undisputed champion of Europe and is clearly unstoppable… this year, next year and for many years to come.
Do you think England stands a chance of ever producing more vehicles than France, Spain, or Germany? Let us know in the comments below...