Summer road trip: how to prepare your car
Make the most of your holidays with our summer car maintenance tips
The moment the school holidays begin, thousands of motorists flock to the roads to start their summer holidays. It's hard not to be drawn by thoughts of cruising along deserted roads baked in sun, but without preparation you could easily spend time on the hard shoulder instead.
Our tips below will help you and your family make the most of your holiday, staying safe and legal.
Summer car checks
Before making any long journey, it's worth taking some time to check your car over. That's especially true before a summer holiday as the warm weather, long distances covered and the extra weight of passengers and luggage can put additional strain on your car.
These checks are all simple and shouldn't take you long. It's worth giving yourself time to fix any problems you find - realising you've a problem on the morning of your holiday will put you on the back foot.
Tyres
Tyres are the most important things you can possibly check, but any problems should be easy to spot. It's strongly recommended that you check your tyres every couple of weeks, but because summer holidays often involve longer journeys, it's worth making additional checks.
Taking each wheel in turn, check the tyre over for cuts, bulges and gouges. If you spot any, take your car to have your tyres professionally inspected at a reputable garage or tyre fitter.
Next, check each tyre's tread depth. The law demands at least 1.6mm of tread depth across the middle two thirds of the tyre around the entire circumference. We recommend at least 3mm - the more tread you have, the greater the tyre's ability to stop the car in the wet.
Use a tyre tread depth gauge, or a 20p coin and insert into the tread. A tread depth gauge will give you the exact tread depth, while a 20p coin is a hand ready-reckoner, as the coin's outer band is approximately 1.6mm. If, when you insert the coin into the tread, you can still see some of the band, then you'll need a new tyre.
Finally, check your tyre pressure. This can be done using a specialised gauge, the gauge on your foot pump or tyre compressor or by using the inflator on a petrol station's forecourt.
• Tyre pressure gauge group test
One tyre at a time, remove the tyre's dust cap and connect the pump's nozzle. They'll either clip or screw on. The gauge will provide a reading in either PSI (pounds per square inch) or Bar, the metric equivalent. Cross reference this reading with the tyre pressure chart inside the driver or passenger's door, or in your car's handbook.
Coolant checks
Coolant has a vital job to perform - it increases the boiling point of water, reducing the chances of your engine overheating. It's also called antifreeze, as it protects against - you've guessed it - freezing.
When your engine is cool, open the bonnet and find the coolant reservoir. Check your car's handbook to locate it. You should see a coloured fluid inside, and the level should be between the minimum and maximum marks. If it's low, it'll need topping up, but make sure you get the right type - your local dealer or car spares shop will be able to help here.
You should also check the quality of your car's coolant, as its performance can deteriorate over time. Use a coolant tester - a tube with a hose on one end and rubber bulb on the other. Open the coolant reservoir, place the hose inside and squeeze the bulb. It'll suck a small amount of coolant inside and will provide an instant reading, telling the lower and upper limits of the temperature it can protect to.
Partnership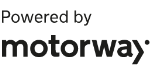 Need to sell your car?
Find your best offer from over 5,000+ dealers. It's that easy.
Not sure? Speak to your local dealer, workshop or car spares shop.
Windscreen wipers
Using windscreen wipers in the summer? That can't be right, surely!
Given the UK's variable weather, you can't be too sure - plus they're a legal requirement - so they should always be operational.
First, check your windscreen washer fluid levels. Check your handbook to locate the washer bottle, flick open the lid and top up with screenwash. Simple.
Next check your windscreen washer jets are directing screenwash at, and not over, the windscreen. You can adjust them by inserting a pin into the hole and repositioning them.
Finally, check the windscreen wipers themselves. If they smear water or are splitting, they'll need replacing. Pull each wiper off the screen, turn 90 degrees and slide out the retaining clip to remove the wiper. Reverse the process to fit the new one.
Air-conditioning
In hot weather, air-con is essential to stay comfortable and can even help tempers from fraying. It's not really something you can fix yourself, but you should check it's working.
Turn the temperature to its coldest setting and turn the fans up to maximum. If the air blows ice cold, your system is working perfectly. If not, the refrigerant inside the system may need topping up. A dealer or garage will be able to carry out a 'recharge' or 're-gas' for you.
Summer holiday equipment
Because the journeys covered during summer driving holidays are long, it's even more important to carry safety equipment than usual. Most of the kit can be bought for a few pounds, but could save your life. Here are the most important items to carry:
• Warning triangle - this allows you to alert other motorists if you have a breakdown, meaning they can slow down before they reach you.

 

• High-visibility vests - take one for each person in the car. If you break down and need to leave the vehicle, it makes it easier for other drivers to spot you.

 
• A torch and spare batteries - if you encounter a problem such as a flat tyre at night, a torch is a must-have accessory.

 

• A first aid kit - this one really explains itself!

 

• Spare engine oil - although a rare occurrence, if your car develops a sudden oil leak, a spare bottle of oil can keep you going. Just make sure it's the correct grade for your car.

 
• Up-to-date sat-nav - if you need to call the emergency services, a sat-nav will tell you exactly where you are.

 

• Sunglasses - the glare from bright sunlight can be tiring and cause headaches - far from ideal on a long journey.

 
Travelling in Europe
If you're driving in Europe, or even further afield, you should be aware of the specific rules and requirements you'll need to adhere to before you go.
If you're travelling to France or Spain - two of the most popular destinations for Brits - you'll need to ensure you carry a host of equipment.
For example, France requires motorists to carry a warning triangle, reflective jackets and at least two breathalysers. If you're driving on snow-covered roads, you must fit snow chains. Additionally, Spain requires a spare wheel.
Drink drive limits and speed limits vary from country to country, and there are many specific, often obscure laws to obey. In France and Spain, speed camera detectors are illegal. France doesn't permit the use of headphones or Bluetooth headsets when driving, while Spain strongly recommends carrying a spare pair of glasses, if you need to wear them.
• Driving abroad - your holiday car guide
You should also carry your driving license along with a valid DVLA Check Code, your insurance certificate, your V5C logbook document and proof of ID, such as a passport.
Although it's not a requirement, we strongly recommend you take out European-wide breakdown cover if you've not got it already. It could save you a fortune, and prevent a minor hiccup turning into a potential holiday disaster.
It's worth remembering that European roadside assistance often comes as part of a new car warranty, or as a free benefit when using main dealers to service your car. Check your paperwork before you set off, and don't forget to take their phone numbers incase you need to call on their services.
The golden rule is to check with a reputable source for information about the countries you're going to visit before you leave home.
Find out more about driving abroad...