"Gerry McGovern - the man behind the best cars on earth"
Mike Rutherford's been talking to Gerry McGovern, design director at Land Rover, about the future of the brand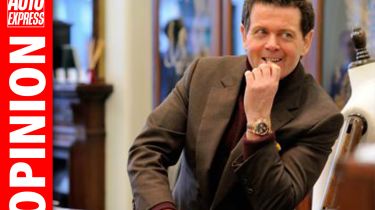 If you met Gerry McGovern in a bar and had no idea who he was, you'd never guess what line of work he's in.
Here's an effortlessly witty bloke who could pass as a super dry stand-up comedian in the Frank Skinner mould. His voice (when speaking, not singing - heaven forbid) is eerily similar to that of rock god Jeff Lynne of ELO. And considering McGovern's working-class roots (modest seventies secondary school education in the Midlands, followed by a work stretch in Detroit), he speaks, looks, works and carries himself astonishingly well.
• The Brit List: Naming the UK's top industry execs
He looks nearer 40 than the 60 he's supposed to be. And, largely thanks to his natty clobber, his overall appearance is more London banker or Milan fashion guru than motor industry dude working close to Coventry, his place of birth.
McGovern is Land Rover's design director and a Jaguar Land Rover board member. When we meet at his Gaydon studio, he explains that his Warwickshire workplace will soon extend in a 'cylindrical, Guggenheimish style'. We talk about the new Discovery, expected to be unveiled in Paris this autumn, then available to customers next spring.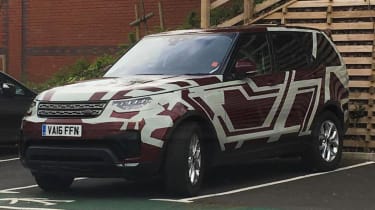 The Defender comes later and, contrary to rumours, is still on schedule, McGovern insists. Such updated models are mere variations - albeit exciting ones - on existing themes. I tell Gerry he should open a whole new market for Land Rover with a sub-four-metre urban 4x4 or 4x2 that'll undercut the already affordable Evoque. Will he?
'Probably,' he confesses. 'We want to make our cars more universally appealing to customers, and most of our customers are in urban areas.'
'Before you ask, small vehicles can be premium products - with premium execution,' McGovern adds. 'All our products are - and will be - high-end, regardless of size. Small doesn't have to mean cheap.'
Whether they're colossal cross-country models with virtually no price ceiling or bargain-priced entry-level cars for urbanites, Land Rovers should be considered 'lifestyle enablers' that come with charm and sophistication as standard, with a little bit of 'theatre' thrown in for good measure, McGovern tells me to tell you.
He's not wrong - the boy done good. And he still has time to do even better - shaping what are the best 2WD and 4WD cars on earth.
What do you think the future holds for Jaguar Land Rover? Let us know in the comments below...