'Brexit vote means harder work for UK's pre-registered car bargain hunters'
Pre-registered car deals could take a hit post-Brexit but don't panic, they'll just be a little harder to find, says John McIlroy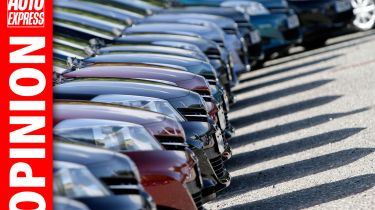 We all love a bargain – and the car industry knows it. That's why Britain has, for many years, been used by manufacturers as a bit of a dumping ground for cars that they want to get off their hands.
The strong pound has allowed salesmen in UK dealerships to dish out keen discounts and finance offers, while still returning a tidy profit and allowing the production lines around the world to keep rolling merrily along.
• Brexit vote to spell end of pre-registered car bargains
The most extreme example of this has been 'pre-registrations', where dealerships themselves have become the owners of vehicles, secured their bonuses for hitting their monthly and quarterly targets, and then sold on the car, often with only a handful of miles, at a huge saving.
It's a practice the car industry doesn't like to acknowledge, but plenty of customers have clearly not been bothered by the prospect of being the second owner on the car's V5C document; pre-registrations are estimated to have accounted for as much as 15 per cent of retail sales last year.
However, as our consumer editor Joe Finnerty reveals, experts are predicting that the UK's decision to leave the EU – and the pound's resulting plummet on currency exchanges – will make us a less attractive destination for unsold vehicles. Margins here are going to be squeezed over the coming months, and the knock-on effect is likely to be a reduction in pre-registrations as makers have a rethink on stock levels and targets.
• Record-breaking UK car industry facing Brexit threat
It's not time to panic – but it is conceivable that the forthcoming September registrations boom could be the last one to feature cut-price offers in just about every showroom. Basic supply and demand dictates that there will always be deals; it's just that we may have to look a little harder to find them.
Will you be looking for a pre-registered car? Let us know in the comments below!