The enthusiasts keeping Rootes Group models on the road
Like many British classics, models from the Rootes Group are a rare sight. But preserving a priceless archive is securing their future
The history of the UK automotive industry is littered with famous names that have fallen from grace: Rover, Austin and Jensen-Healey to name just a few.
Many of these brands' once great production lines have been defunct for decades, with factories replaced by modern shopping centres or sweeping housing estates. The cars that once rolled off these hubs of activity are also becoming an endangered species on UK roads.
In the last 10 years, more than 75,000 once popular models from the sixties, seventies and eighties have disappeared, and cars like the Morris Ital, Austin Allegro and Vauxhall Chevette now number in the low hundreds.
This has prompted ClassicLine Insurance to launch a Save our Classics campaign, encouraging the preservation of models facing extinction. There's hope, as enthusiasts are helping keep the classics alive, with car club members providing spares, advice and a helping hand where possible. A key way to assist these clubs and save British classics is having the relevant information on how to manufacture replacement parts when undertaking restoration projects.
Down the years many of the original drawings and specs have been lost as companies folded, so parts have to be remanufactured from remaining examples. Not so, though, for owners of vehicles from the Rootes Group such as the Hillman Imp, Hillman Avenger and Sunbeam Tiger, thanks to the Rootes Archive Centre Trust.
• The parts warehouse keeping Bentleys on the roads
The Rootes Group started out just building other people's cars, but decided it was more sensible to make its own. As the company developed, resources became stretched and the Government's desire for it to build the Imp in Glasgow didn't help a firm already suffering financially. The Rootes Group was taken over by Chrysler, but when it also got into difficulties, Peugeot stepped in. Then in 2002, the French brand decided it no longer needed the archives and was set to demolish them. The Association of Rootes Car Clubs (ARCC) rescued the records that include detailed drawings and microfiche scans of every model built since the fifties.
Since 2010, the Trust has housed the collection on an industrial estate in Banbury, Oxon; it comprises nearly half a million records, including around 150,000 paper drawings and 300,000 on microfiche. There are another 20,000 drawings in large tubes, with almost 5,000 catalogued so far. Progress is slow; volunteers get through 20 per hour. "In every drawer you find something of interest," said ARCC vice chairman and Trust volunteer James Spencer.
Alongside this work, the microfiche records are being digitised, and the Trust is looking for a more permanent residence. James added: "We want our own home so we're not diverting money to keeping the centre operational." The storage of these records isn't just a nostalgic project, as the drawings are keeping Rootes Group models going. If anyone needs a part, the Trust can find the number in the relevant book, cross reference it to the area of the archive and pull out the corresponding drawing for the exact part number.
Partnership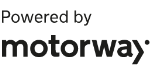 Need to sell your car?
Find your best offer from over 5,000+ dealers. It's that easy.
• British car industry supply chain leading the way
The first part to be remanufactured was a water pump for a Hillman Imp, while window seals and back axle casings have also been produced from the records. Having the original drawings is vital as you can't always re-engineer parts from an existing example. James explained how a spring was made from one found in a friend's car. However, when fitting the new part, it became clear that the spring it had been copied from was stretched and it wouldn't quite fit. Such detailed drawings can also be used to check a car's authenticity, especially at the pricier end of the scale where a rebuild may be passed off as a more expensive original.
It's not just cars from marques like Aston Martin, Ferrari or Bentley attracting top prices. Popular models from Ford and Mini are now commanding huge fees, making it harder than ever for the hobbyist to get into the classic car market and help save some of these famous British names.
James, owner of a 1975 Imp Caledonian, believes the Rootes Group has untapped potential. "The values are much lower than for equivalent Austins and Fords," he explained, and when you add the ability to remanufacture parts via the archive, they're an ideal place to start for him.
James paid £700 for his car – one of only 20 such run-out models left – while a Sunbeam Stiletto will cost you £7,000; a Mini Cooper S of the same age will set you back £25,000.
With the archive still growing – and perhaps moving to a new, more accessible home – it's hoped the Rootes classics will flourish and no longer be an endangered species.