Bentley's back catalogue - the parts warehouse keeping Bentleys on the road
Over 80 per cent of Bentleys built are still in use. We visit the parts warehouse responsible for keeping these luxury cars in top form
Magnetically controlled cherry-pickers scuttle between giant shelving units, with voice-activated headsets assisting workers in selecting parts. Spending a day at Bentley's giant spares warehouse is like watching a well choreographed, precision episode of Supermarket Sweep.
Except the value and importance of the stock being handled by pickers is much higher than anything you might find in an aisle of your local shop. That's because this 150,000 sq. ft. site – which is only a handful of miles from the marque's main factory in Crewe, Cheshire – is a complete back catalogue of spare parts for Bentley models dating back to 1955, worth more than £40million.
From workshop manuals to ready-to-go engine blocks, and from washers to exhaust systems, the Bentley Parts Warehouse has it all, whether it's for a fifties' S Series, 1995 Continental R or 2010 Arnage R. Under its Crewe Genuine brand, it also supports Rolls-Royce models produced by the company before the 'divorce' in 2002, alongside the more well known Bentley cars. 
Steven Rhodes, head of logistics operations-aftersales, told Auto Express: "People have no idea what we have here. In most of the industry, once it's 10 years old it's left to the aftermarket, so people don't ask because they don't expect us to have it."
• Bentley Mulsanne 2016 review
The company exports to 56 countries globally, including China, Russia and Japan. Its 34,000 sq.ft. satellite warehouse in Louisville, Kentucky, caters for the heritage car market in the US. Bentley also claims that, for urgent deliveries, it'll get the part to the dealer and, ultimately, the customer the next day – impressive when you're handling 280 consignments a day, but vital for the owner to get back on the move. If you've lost or broken a door or ignition key, for example, you simply phone your dealer and the Bentley key-cutting service will have a replacement ready less than 24 hours later.
The warehouse operates from 6am to 9pm based on time zones around the world, and orders are processed to catch up with the clock. To get the shipment to a customer the next day in America, it needs to be picked up from Crewe by 12pm on the day of the order. It's then driven to Stansted Airport in Essex, flown to Louisville via Cologne, and then driven on to a local dealer.
The voice-activated headsets – introduced in 2012 – help to speed up the process, too, as the workers sift through the 65,000 parts and 9.2 million individual components. The warehouse, which was officially opened in 2008 to make way for the Mulsanne bodyshop at the main site, is laid out in a careful order, with more common parts easy to find low down, while rarer and less frequently ordered products sit higher up or to the rear of the building.
• Best of British - why Bentley is booming
To further speed up orders, the warehouse is cleared for customs with airport-style security in place, while the computer system will programme the most efficient route around the unit to complete orders. Magnetic strips on the floor help the cherry-picker operators remain in a straight line while they're some 30 feet in the air.
Packaging engineers are employed to design the most space-efficient – and safest – boxes possible. If you're shipping a replacement windscreen for a 1999 Arnage thousands of miles, you don't want it to crack en route. That would be both expensive and inconvenient. To make sure the warehouse has the stock to fulfil all these orders so quickly, Bentley relies on a 1,200-strong supplier list that includes the main factory for woods and veneers.
Partnership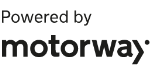 Need to sell your car?
Find your best offer from over 5,000+ dealers. It's that easy.
Some of the lowest-volume parts can be made to order to save space, while engines are stored in a stripped state so the warehouse needn't carry stock of every single variant. Original drawings with model upgrades have been noted down, and the best materials are used to replicate what went before if the old material is no longer commercially available.
Heritage parts manager Terry Lee said: "Is there a demand; do we need to supply it? If so, we're prepared to invest in the business and bulk buy to support the cars. We still produce to the same specifications. Brake pads used to be asbestos, but we can't do that now, so we have to agree new standards. While we see heritage and all different ages, the process of ensuring quality standards is the same."
In some cases, re-tooling for large parts on heritage models simply isn't feasible, as it would cost thousands and ultimately this expense would be passed on to the customer. Instead, Bentley is investigating using the latest technology – such as 3D printing – to remanufacture sixties' engine blocks in order to keep the cost of ownership as low as it can. Lee added: "We're using the latest tech to produce the oldest parts."
Bentley's spare parts arm grew by nine per cent last year, but it's now facing one of its biggest challenges as more tech than ever is packed into the latest models. 
Steven Rhodes explained: "Electronics are a real challenge, so we're considering carrying a stock of chips. We can find the technological people, but it's the chips and getting the obsolete items that's the issue. In 85 years we've had very little change, but from 1985 to today things are advancing so quickly."
Despite the challenges ahead, Bentley is convinced it can continue to keep its fleet – both old and new – on the move for years to come. Having seen this impressive facility, it's very hard to argue.