More Ford Active models will follow after Fiesta debut
Ford boss confirms that brand will produce other jacked-up Active models across its range after revealing the trim level on new Fiesta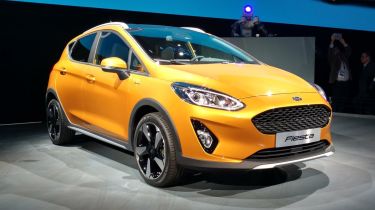 Ford boss Joseph Bakaj, VP for Product Development at Ford Europe, has confirmed that Ford will build more 'Active' versions of its cars following the reveal of the all-new Ford Fiesta that's due to arrive next year.
The Active edition appeared as one of four 'styles' of the new Fiesta at the car's debut in Cologne, alongside ST-Line, Titanium and Vignale. Active brings raised ride height and extra body cladding, giving the car an SUV-esque look without any real prospect of additional off-road ability. It's unlikely to be offered with four-wheel drive.
Ford's European boss Jim Farley also said he does not expect the Fiesta Active to impact on sales of the firm's conventional Nissan Juke rival, the EcoSport. And he admitted the firm is looking at extending the Active treatment to other models.
"I don't envisage there being any real crossover between Fiesta Active customers and Ecosport buyers," Farley said. "We have the Ecosport as a B-SUV - but I really think the Active could be enough of an SUV for a lot of people, particularly those who just want a higher seating position more than really high ground clearance."
When asked if the Fiesta Active blueprint could extend to other Fords, Farley said, "I think we'll continue to look at this. The Fiesta is going to be step one, and we're bringing it to the market next summer, so we'll know more there."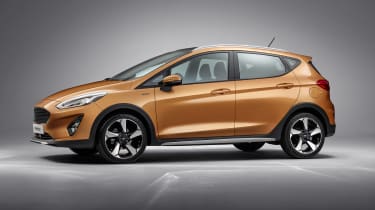 The Active is not the first time Ford has tried a Fiesta with raised ride height; the Mk5 edition of the car was extended to include the Ford Fusion although like many 'young lifestyle' vehicles, it ultimately ended up being bought by older customers, often on Motability.
Would you buy a Ford Fiesta Active? Let us know below...