"If you thought 2016 was crazy, you ain't seen nothing yet!"
As we look back at 2016, we've had an incredible year of motoring, but 2017 is set to be even better, says Steve Fowler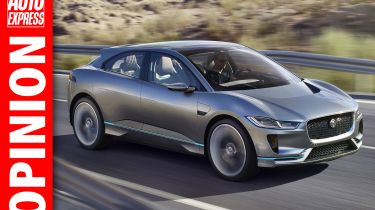 Our annual Review of the Year feature has gone live online, where we look back on the past 12 months in motoring. And who could possibly have dreamt 12 months ago what we'd have been through in 2016?
Leaving aside the astonishing political scene (on both sides of the Atlantic), there have been a whole host of surprises in the car world this year, from the all-electric Jaguar I-Pace to car sales that seem to keep on climbing – if you believe the figures.
Who knows what will happen on the political landscape next year, but what we are starting to get a picture of is an incredible array of cars coming in 2017. Before 2017 comes, I've been in far sunnier climes with VW getting a sneak preview (and test) of some of the cars it'll be launching next year, including the up! GTI, the sleek new Arteon and the seven-seat Tiguan Allspace. One thing's for certain, VW is fighting really hard to restore the public's confidence and interest in the brand.
We've also had another look at next year's all-new Ford Fiesta – this time meeting up with some of its forebears. We've also been given behind-the-scenes access to the new Peugeot 3008 – a car so good that it's already been named Car of the Year by our sister title Carbuyer. The 3008 has reinvented itself as an SUV and they're three letters we fully expect to be using an awful lot next year.
This has been a great year for Auto Express, too, being named Media Brand of the Year at the annual PPA Awards – the publishing industry 'Oscars'. That's down to two things: the great team, all named right here, who are dedicated to bringing you the very best magazine each week. But it's also down to you, and I'd like to thank you for your continued support – it really is appreciated.
I hope you have a great time over the festive period and a happy 2017!
What are you looking forward to in 2017? Leave us a comment below...