'The minnows are rising in the VW Group with SEAT and Skoda looking stronger than ever'
The VW Group brand hierarchy could be set for a shake-up as SEAT and Skoda increasingly challenge VW and Audi for sales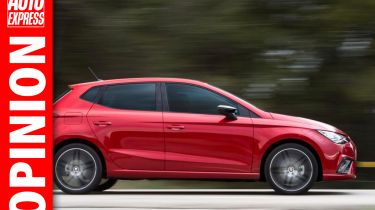 SEAT hasn't had the best of times in the past. As well as struggling with a lack of identity within the Volkswagen Group, massive losses led to big question marks over the brand's future.
Chatting to SEAT's charismatic boss Luca de Meo at the launch of the impressive new Ibiza supermini, he revealed the state of affairs the company was in. "Five years ago we were losing 400 million Euro a year," he told me, before smiling broadly to remind me "and we've just announced an operating profit of 143 million Euro for 2016". That's quite a turnaround.
• New SEAT Formentor SUV on the way
De Meo's vision for his brand is clear, especially how it sits in the VW Group. He told me: "We have the youngest customer base of any car company – we're the brand for the next generation. Our role is to get people into the [VW Group] system. We need to make the gate as attractive as possible."
With the latest batch of products like the Ateca SUV and new Ibiza, de Meo and his team are succeeding – and there's more to come, with two new EVs, two more SUVs and something else that he promises will be "really special".
Of equal importance to de Meo is his brand's standing in the Group – and he's doing all he can to make sure his bosses take notice and continue to invest heavily, which they seem happy to do. That's why the Ibiza has been chosen to debut the Group's advanced new MQB A0 platform technology first.
Skoda is similarly poised to challenge VW and Audi for the headlines (and sales). As we revealed recently, Skoda's EV ambitions are as big as anyone's in the Group, with its Vision E set to lead the charge at the Shanghai Motor Show.
One thing's for sure, competition between VW, Audi, SEAT and Skoda is hotter than ever – and that's good news for us all.
What do you think of the progress being made at SEAT and Skoda? Join the debate in the comments section below...