Skoda Vision E concept showcased at the Frankfurt Motor Show
Skoda has featured its Vision E concept at the 2017 Frankfurt Motor Show - a 300bhp, 4x4 EV...
Skoda has taken the Vision E concept EV to the 2017 Frankfurt Motor Show. The electric, all-wheel drive machine reveals technology and design details that will influence the brand's future production cars. CEO Bernhard Maier has already confirmed to Auto Express that we'll see the brand's first full production EV on sale by 2020. 
Bosses are hailing the 302bhp coupe-crossover as the most dynamic Skoda ever, and with 0-62mph claimed to be dispatched in just six seconds, it's not hard to see why. Head of technical development (concept) Ladislav Rak told us: "The agility will be better than on internal combustion cars. The electric drivetrain will offer more power and more fun."
The Vision E is powered by two electric motors with a total output of 225kW (302bhp) driving all four wheels to give a top speed of 180kph (112mph) and a range of up to 500km (310 miles). As with sister car the VW I.D., the production model is likely to come with a range of outputs, while it's possible to be charged to 80 per cent capacity in only 30 minutes. Inductive charging will also be available, and Skoda is promising both two and four-wheel drive versions.
The model is based on the Volkswagen Group's MEB platform (which also underpins VW's I.D concept) and the production car it spawns will kickstart Skoda's electric programme in earnest, with five pure electric cars scheduled to be on sale by 2025. These will be joined by an array of plug-in hybrid models, with the Superb already slated for 2019. Insiders have confirmed to Auto Express that plug-in versions of the Kodiaq, new Yeti and next Octavia would be feasible, too.
The Vision E is a rakish, high-riding crossover with clear Kodiaq styling influences in places. However, the company is keen to emphasise that the model should not be considered a fully fledged SUV and pointed to design features which differentiate it – specifically round wheelarches and horizontal 'secondary' headlights, which will remain the preserve of what Skoda terms its 'road cars'.
The brand's SUVs, meanwhile, will continue to sport square wheelarches and more vertical secondary lights – a clear pointer on what to expect from future Skodas.
Positioning the Vision E in this way will also leave some space for the Kodiaq coupe, which is due to go on sale in China in 2019 (and is still not confirmed for Europe due to a lack of production capacity here). 
The Skoda Vision E concept's interior reveals the large glass surfaces that ensure plenty of natural light reaches passengers, who benefit from sculpted shell seats that can be rotated by up to 20 degrees.
And as well as ensuring a comfortable space for the Vision E's occupants, Skoda has gone to great lengths to ensure that the tech system is up to scratch. Not only is there a central infotainment screen on the dash, but each passenger also has a touchscreen of their own to control various in-car settings. 
They'll also have access to integrated phone boxes inside each of the doors, which allow for inductive smartphone charging during journeys. Among the clever tech features that debut in the Vision E are gesture control to operate the audio system or answer phone calls, and an Eye Tracking function that monitors how alert the driver is and can prompt an alert if it senses they are fatigues. A heart rate monitor is also fitted which gives the car the ability to steer itself on to the hard shoulder should it detect a serious medical problem with the driver.
Partnership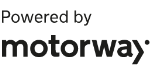 Need to sell your car?
Find your best offer from over 5,000+ dealers. It's that easy.
The Vision E's front is dominated by what is termed a plunging 'Skoda line' light that links the LED headlights. Underneath it is a blanked off 'Phantom grille', which sits above a one-piece light that runs across nearly the full width of the car.
More strip lighting features on the Vision E's flanks, while the rear is marked out by a rather abstract interpretation of the company's familiar C-shaped lights. The concept sits on 21-inch wheels.
The swooping panoramic roof gives the car a very sporty silhouette, while dimensions of 4,688mm long and 1,591mm tall mean it is slightly smaller than the Kodiaq (4,697mm x 1,676mm in comparison). But at 1,924mm the concept is wider; the Kodiaq is 1,882mm without mirrors (the Vision E doesn't have any).
And at 2,851mm, the concept's wheelbase is longer than the Kodiaq's (2,791mm). Combined with short overhangs and the fitting of the lithium-ion battery pack under the floor, this is said to free up plenty of space in the futuristic cabin, which is accessed by suicide doors. A flat floor ensures maximum versatility, while legroom is claimed to be seven per cent greater than in the Octavia.
There are four easy to access individual seats, while the dashboard is dominated by a large 12-inch colour touchscreen, with the most advanced connectivity yet seen in a Skoda. A central console adjacent to the driver provides access to additional controls, while there's also a head-up display.
Bosses say the overall intent was to create a clean look that gives a major clue to the future direction of Skoda interiors.
The concept also signals Skoda's first significant step into the world of autonomous driving, with level 3 autonomy promised.
This means that it can operate independently in jams, go into autopilot on the motorway, park on its own and search for car park spaces.
Maier said the arrival of the new EV would play a major role in contributing to the four key pillars of the company he is keen to develop as he continues to evolve the brand – extending the product portfolio, selling in more global markets, providing more connected mobility solutions and electrifying Skoda's product line-up.
And explaining the decision to design a model with such sporty styling, he told Auto Express: "We put the car to clinic and this mixture of sporty crossover limousine was the way to go. It also shows our new direction in exterior design, with more emphasis on lighting."
Although the production car isn't due for a while, it is also unclear where it will be built. Confirmed Mr Maier: "No decision has been made on that yet, but we will have to decide this year."
And he admitted that it could be at a factory that currently does not produce Skodas as the company seeks to take advantage of the wider VW Group's global network of facilities.
Maier also allayed fears that such a hi-tech model could push prices up to an unachievable level. "We are conscious of our core values and value for money will always be one of them, with this car too." Sales of electrified cars are predicted to make up 25 per cent of Skoda's total volume by 2025.