"Car sales are a concern, but let's not panic yet"
New car sales may have fallen in April, but editor Graham Hope thinks it's too soon to worry about the figures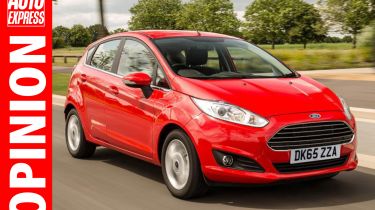 Last week's headlines made for ugly reading. "Sales of new cars plummet," summed up the prevailing tone pretty well as the Society of Motor Manufacturers and Traders issued figures which showed registrations in April were down 19.8 per cent year on year, from 189,505 in 2016 to 152,076.
While the best-sellers chart had a familiar name on top – the Ford Fiesta – the numbers themselves were largely unfamiliar after a period of around five years of unprecedented growth.
• New car sales fall by 20 per cent in April
Within hours of this data being published, I was being contacted by an array of 'experts', many with vested interests, fuelling a sense of alarm with their own theories over the dramatic decline. Among the factors blamed were the introduction of new VED rates, growing mistrust of the finance industry, uncertainty over the Brexit negotiations, an anti-diesel climate fuelled by Theresa May and threats of a Toxin Tax from London Mayor Sadiq Khan.
In truth, these all probably played a part, although the inflated figures in March caused by the rush to beat April's tax hikes were undoubtedly the most telling element. What was concerning, though, in the rush to pass judgement was the disappointing lack of context applied.
After all, as SMMT chief executive Mike Hawes pointed out: "The market remains at record levels." Registrations in 2017's first four months were up 1.1 per cent year on year to 972,092, the highest ever.
In addition, we've long pointed out that the monthly growth seen from 2012 onwards was unsustainable in the long run. It seems we may have reached that point now. But that does not mean the industry is staring into the abyss. Yes, there are challenges ahead, but it would be wrong to press the panic button after one particularly bumpy month.
Do you agree with Graham? Do you think it's too soon to panic about car sales? Let us know below...