Connected cars: are on demand services worth the money?
On demand services are on the rise as cars are getting ever more connected. We look at what's on offer in the car world…
The words 'on demand' have come a long way in recent years. What used to mean instant access to TV series at home is now used regularly by a variety of firms offering services that save people time and money.
Need your grocery shopping done? Organise it online and have it delivered by a courier. Want your dog walked during the day? Book a walker via an app. Need your house tidied? A squadron of cleaners can be arranged to show up within an hour.
In fact, there aren't many sectors left that haven't embraced an 'on demand' future through apps and online services, and that includes the motoring industry. The past few years have seen a number of new companies spring up that offer motoring services for those without a car, from hourly insurance providers to car sharing schemes and everything in between.
To find out the benefits of 'on demand' motoring, Auto Express compared how well various schemes work against public transport and taxis – the usual method of travel for the non-car owning public – and looked at how businesses such as servicing and repair are also embracing a flexible future.
Car sharing 
Typical costs: 33p per minute/£5 a hour/£54 daily.Pros: Cheaper than taxi or ride-sharing services, flexible, hourly rentals, no fuel or insurance costs.Cons: Cars have to be returned to specific locations.
In large cities such as London, Edinburgh and Manchester, public transport is often the cheapest way to get around, but there are instances when you will require something with a boot. Taxis have long been the standard choice, although for those with a driving licence, car sharing firms like Zipcar and DriveNow offer flexible vehicle hire as an alternative.
A trip in a black cab would cost us roughly £6 for every mile driven, so a five-mile cross-town journey would set us back £30 using a taxi, or £20 with a service like Uber. To save money, we logged into the DriveNow and Zipcar apps on our phone and found cars nearby to cover the journey for a lot less.
• The ultimate guide to car sharing
DriveNow charges 33p per minute, so we could've used one of its cars for an hour and still beat the taxis, while Zipcar hire starts from £5 an hour. Neither charges for fuel or insurance, although you do pay registration fees. One downside is that the cars need to be returned to specific locations. While Zipcar operates across the UK, you must return your car to the same address you picked it up from.
London-based DriveNow is fine with you dropping the car off anywhere in the capital's boroughs of Islington, Hackney, Haringey and Waltham Forest.
Servicing and repairs
Typical costs: Varies between model, but Motoreasy says drivers can save up to 40 per cent on regular servicing.Pros: No more time spent sitting around at garages, plus the company ensures you aren't overcharged.Cons: Won't necessarily use franchised dealers. 
Even the service and repair sector is undergoing a transformation. The days of spending hours waiting at a garage as your car undergoes routing maintenance are coming to an end. Motoreasy provides drivers with a 'personal mechanic', who books in repair or servicing work at a nearby garage, and then contacts it during and after the work to ensure no unnecessary bills are coming your way. The company will even pick up and drop off your car.
Partnership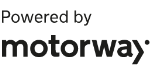 Need to sell your car?
Find your best offer from over 5,000+ dealers. It's that easy.
• Main dealership car servicing guide
An annual service for the Peugeot 2008 we're running on our fleet would cost £219.84 from a franchise, but before booking, we contacted Motoreasy for a quote. It found a price of £130.20, saving us £89.64. Motoreasy doesn't always use franchised dealers, but will consult a number of independent sites. A spokesman confirmed that under Block Exemption rules, the company has access to all servicing guidelines, so there's no fear of voiding your car's warranty.
Hour and daily car insurance
Typical costs: £4.34 per hour, £17 per day.Pros: Often works out cheaper than public transport, quick and easy to set up.Cons: Fuel costs could cancel out any savings, train journeys are quicker. 
Motorists who want to borrow a car for a few hours or days no longer have to register as an additional driver. Instead, they can buy insurance using hourly apps like Cuvva, or daily cover from companies such as Dayinsure.
There are savings to be made, too. A trip to Milton Keynes in Bucks from London would cost £61 by train. But we insured ourselves for six hours on a friend's SEAT Leon for £26.50 using Cuvva's hourly app – leaving £34.50 for fuel.
For longer trips, drivers need to consider fuel use, because it can tip the balance. A two-day trip from London to Bangor in Wales would cost £93.70 by train. Dayinsure quoted us a two-day policy for £34,10, which would save £59.60. But after calculating £56 for fuel at 45mpg for the 500-mile trip, we would have only saved a few quid over the train.
Ben Howarth from the Association of British Insurers thinks 'on demand' cover will grow, though. He explained: "The motoring environment is changing, and insurance will adapt to meet changing driving habits."
Do you think on demand services are worth the extra money? Let us know in the comments section below...