Audi hit by sales pause on A4 and A5 models
Changes to fuel consumption figures mean delays while cars are made compliant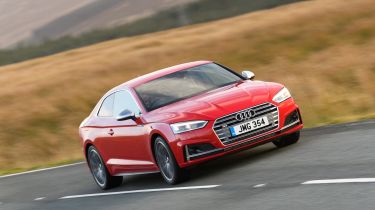 Audi has been forced to stop selling petrol-powered A4, S4, A5 and S5 models for up to two months, according to Australian media.
Changes to the turbocharged 3.0-litre V6 found in the S4 and S5 and 2.0-litre TFSI in the A4 and A5 altered the engines' fuel consumption figures, knocking them out of EU compliance. Audi has halted sales in Europe while the official figures for CO2 emissions are updated.
• Audi accused of emissions cheating in its top-line A7 and A8 models
Reports in Australia have said that Audi is in the process of certifying the updated emissions figures and it could take 1-2 months before the company can continue selling the affected models. UK customers may therefore face a long wait on the delivery of new cars.
An Audi UK spokesman confirmed that CO2 figures for some models were being updated, which would come with delays. They said: "The adjustments and necessary certifications may have the effect that some models or model-engine combinations cannot be ordered, temporarily, or only with restrictions."
• VW emissions scandal: Dieselgate fix is causing UK breakdowns
Software changes designed to improve power delivery from the 328bhp V6 engine found in the S4 and S5 have led to an increase in fuel consumption.
Meanwhile a mild hybrid system added to the 2.0-litre TFSI available in the A4 and A5 increased official fuel consumption but will, according to Audi, improve efficiency in real-world conditions.
Are you being forced to wait for a new Audi? Let us know in the comments section.