UK to invest big in electric car battery research
It is hoped that the new investment under the Faraday Challenge programme will bring state-of-the-art EV batteries to market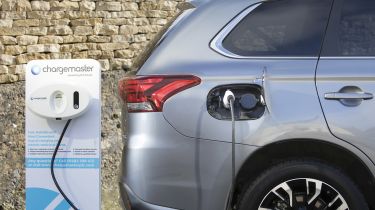 The Government has revealed plans to invest heavily in developing state-of-the-art batteries for electric vehicles. £246 million will be made available for firms to design, development and manufacture the latest battery technology for use in multiple industries, including cars, over four years. Known as the Faraday Challenge, named after the inventor of the electric motor, it is hoped the programme will bring cutting-edge EV batteries to market.
The first phase will be a £45m competition, led by the Engineering and Physical Sciences Research Council (EPSRC), to create a virtual 'Battery Institute' to address the biggest challenges facing the fledgling battery industry. 
Professor Philip Nelson, chief executive of the EPSRC, said: "Batteries will form a cornerstone of a low carbon economy, whether in cars, aircraft, consumer electronics, district or grid storage. To deliver the UK's low carbon economy we must consolidate and grow our capabilities in novel battery technology."
• New Samsung electric car battery gets 310-mile range from 20-minute charge
Any new developments in battery technology will be brought to market by Innovate UK, the government's innovation agency. The Advanced Propulsion Centre (APC), a collaboration between Government and the automotive industry, will seek to build a facility to manufacture state-of-the-art batteries in the UK.
Ruth McKernan, chief executive of Innovate UK, said: "By any scale, the Faraday Challenge is a game changing investment in the UK and will make people around the globe take notice of what the UK is doing in terms of battery development for the automotive sector."
• Used electric cars: should you buy one?
Greg Clark, the business secretary, will say today: "The work that we do through the Faraday Challenge will – quite literally – power the automotive and energy revolution where, already, the UK is leading the world."
The government is also launching £25 million to fund research into off-road driverless vehicles for use in construction, farming and mining.
UK battery research has already produced a lithium-oxygen 'super battery' with 10 times the energy density of traditional lithium-ion batteries and a material that could charge electric vehicles as quickly as filling up with fuel.
Do you think electric vehicle batteries need to be improved? Tell us in the comments below