Government tests vegetable oil as low emissions diesel replacement
The Government is investigating the benefits of swapping diesel for 'paraffinic fuels', which include vegetable oil and other biofuels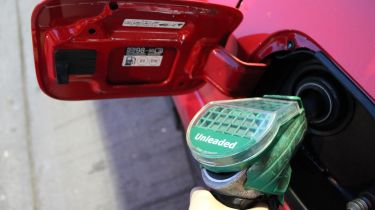 Diesel cars in the UK could soon be running on vegetable oil under emissions reduction plans being explored by the Government.
Highways England is investigating the environmental benefits of swapping traditional diesel for 'paraffinic fuels', which include natural gas or woodchips converted to liquid and treated vegetable oil. Around 5% of UK diesel is currently made up of biofuels like these but there is potential to increase that.
In its own air quality strategy, the agency said it had carried out "a study to test the emissions from vehicles using a paraffinic fuel, which could be an alternative for all diesel engines".
• Car buyers experiencing diesel doubt after emissions uproar
Paraffinic fuels are liquid fuels that can be used as direct replacements for diesel while reducing NOx and particulate emissions, which are harmful to health.
Oil company Shell has developed its own gas-to-liquid (GTL) paraffinic fuel, converting natural gas into a diesel alternative that would otherwise be made from crude oil. The firm claims the fuel reduces NOx emissions by up to 37% compared to traditional diesel when used in buses and lorries.
Highways England also said it was exploring the possibility of covering motorways with tunnels to trap car fumes.
• 'Petrol and diesel ban exposes gaping holes in the Government's understanding'
A Highways England spokesperson said: "The best solution to accommodating the extra traffic on our roads, without negatively impacting on air quality, is cleaner low-emission vehicles. In the meantime we are investing £100 million to test new ideas including less-polluting fuels and road barriers which can absorb harmful emissions."
Tyre company Continental recently revealed its own 'super clean' diesel technology capable of reducing real-world emissions by 60 per cent. Engineers developed an electrified after-treatment system capable of cutting NOx emissions by two thirds.
Would you run your diesel car on vegetable oil? Tell us in the comments