Government said to be planning 1p rise in diesel fuel duty
The Chancellor is said to be planning to raise diesel fuel duty by 1p per litre while slashing petrol duty by the same amount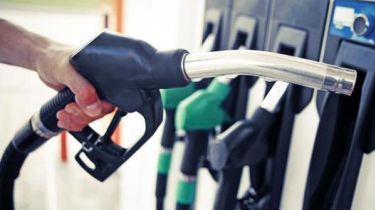 The Chancellor is said to be planning a 1p per litre rise in fuel duty for all diesel drivers in this week's budget, according to new reports.
The Petrol Retail Association has said a source close to the Chancellor has confirmed the Treasury is looking to raise diesel fuel duty by 1ppl from 57.95ppl to 58.95ppl. At the same time, Chancellor Philip Hammond is said to be planning slashing petrol duty by 1ppl. The PRA says the move would be justified using the air quality debate.
The news caused over 30,000 protesters to e-mail the Chancellor within the last 48 hours, according to campaign group FairFuelUK. The Petrol Retail Association estimates the fuel duty hike could earn the Treasury an added £800million a year.
Brian Madderson, PRA Chairman said: "Along with other trade associations, we have repeatedly warned the Chancellor against such an economically regressive move because it will push up prices for consumer and businsesses already suffering with inflation at a five year high."
Government planning a diesel sales tax, too
The forthcoming Autumn Budget will also probably see buyers of new diesel cars hit by tax rises, according to the Financial Times.
The paper reports that Government aids have said the Chancellor of the Exchequer, Philip Hammond, sees increased levies on sales of new diesel cars as the best route to meeting budget requirements set out by the Clean Air Plan, a draft copy of which was published in May this year. Under the plan, the Government would ban the sale of exclusively petrol or diesel cars by 2040, so that every new car sold in the UK would be electric or hybrid.
• UK car tax: everything you need to know
The fresh tariffs for diesel cars – assuming they're confirmed when the budget is announced on 22 November – will signal a further blow to diesel fuel, following figures released this week that revealed sales of new diesel cars were down 29.9 per cent last month compared to October 2016.
It's not yet known whether the reported diesel tax increase will arrive by way of a fresh tariff or by a simple VAT adjustment on sales of new diesel cars.
Speaking to the Financial Times, the AA's president, said: "It is ridiculous to further demonise diesel via differential taxes when drivers are already voting with their wheels. Some 41 per cent of AA members own diesels but that drops ... to 16 per cent when drivers are asked what fuel their next car will run on."
King urged the Treasury to "concentrate on incentives for greener cars rather than hitting diesel."
Other industry chiefs have voiced similar concerns, with Mike Hawes, chief executive of the Society for Motor Manufacturers and Traders (SMMT) saying falling sales of new diesel cars should be met with "urgent reassurance that the latest, low emission diesel cars on sale will not face any bans, charges or other restrictions, anywhere in the UK"
That sentiment is echoed by vehicle data specialists cap hpi, who earlier today explained diesel drivers who cover 10,000 miles a year could save £380 annually by sticking with their diesel cars rather than switching to petrol models.
What do you think of the Government's diesel car tax plans? Let us know in the comments...