Ban cars near schools, say health chiefs
Public Health England calls for strict controls on cars around schools and more congestion charge zones around the country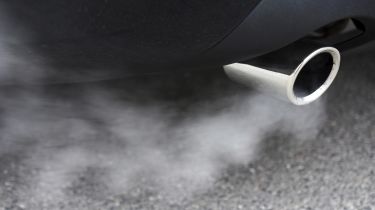 Cars should be banned from around schools, according to a leading government health chief, and congestion charge zone should be considered in more towns and cities in bids to improve air quality. 
Speaking ahead of the publication of a report on the issue by Public Health England, Paul Cosford, the organisation's medical director, told the Times the UK must create a "pollution-free generation", adding that  "We know that most of the exposure of children to air pollution is from traffic."
• London ULEZ: everything you need to know
Cosford said that by "restricting driving access to the immediate local environment," it would be possible to "create an environment where it's easier for children to walk or cycle to school than be driven." 
Previous suggested methods for tackling air pollution include the removal of speedbumps, which would reduce emission-generating acceleration and deceleration, and fines for allowing engines to idle around schools. Cosford's suggestion to ban cars around schools altogether is a new one, however, though he says ""We know that local councils are wanting to do this", but some are "finding it difficult in some cases to find the right range of measures and to get the public acceptability for some of the things they think they want to do."
Councils across the country should also consider implementing congestion charge zones, similar to London's, in order to bring down levels of pollution. "Local authorities have to work out what the right plan for them is, often I think that will be a charging plan" Cosford said, adding that "charging clearly does have an effect."
Cosford's comments come in light of research claiming air pollution is linked to 40,000 deaths a year in the UK, an estimate that comes form statistical modelling rather than recorded deaths. Nonetheless, some 44 UK towns and cities have previously been found in breach of World Health Organisation limits for PM 2.5 particles – microscopic pieces of soot generated by exhaust fumes and linked to health conditions.
Would you be in favour of banning cars in the areas around schools? Let us know in the comments...