Men vs women: who are the best drivers?
It's men vs women behind the wheel, as we crunch the numbers to find out who are the best drivers in the battle of the sexes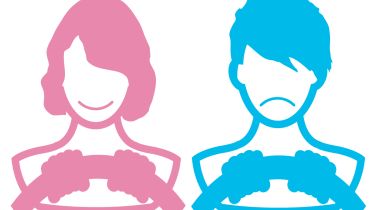 It's an argument that has raged for years and, with the number of female drivers on the rise, is destined to continue for many, many more.
In the US, the number of women motorists outstripped males for the first time in 2010, and the UK is expected to follow the same trend in the future. So, are female drivers better than males? Perhaps it's time to stop asking the question – it's getting too close to call.
Women drivers are increasing in number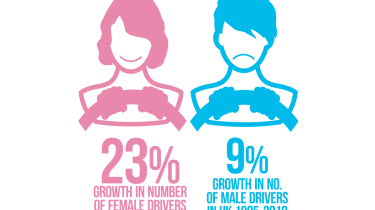 An in-depth report by the RAC Foundation showed women drivers are increasing in number, and at a faster rate than men. Between 1995 and 2010, the number of women with a full driving licence grew by 23 per cent – up 2.6m to 13.8m. In the same 15-year period, the number of men holding licences increased by 1.4m, or just nine per cent, to 16.3m.
Parking errors
Last May, a Freedom of Information request suggested twice as many reverse parking errors were made by female motorists on driving tests, in comparison to their male counterparts – 3,367 mistakes against 1,652.
Practical driving test pass rates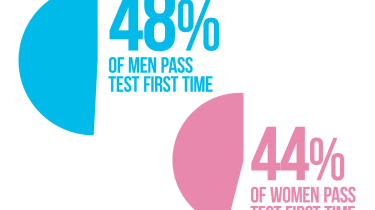 Research from insurance comparison website Confused.com – based on data from the Driving Standards Agency on practical driving test pass rates from 2011 to 2013 – revealed nearly half of male motorists (48 per cent) passed their test first time, with 44 per cent of female drivers passing at the first attempt. The same research also found women take an average of eight months to pass their practical driving test – two months more than men, who qualified after six.
Women have fewer crashes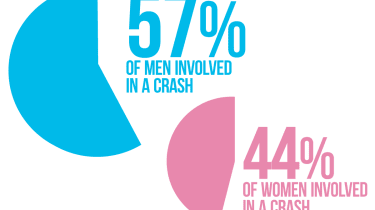 Challenging the notion that men are kings of the road, dealer giant the Jennings Motor Group compiled data from various sources to suggest that the fairer sex is more skilled at the wheel.
It found that 57 per cent of male drivers have been involved in a crash, compared to 44 per cent of women; 46 per cent of men had what was described as a 'close call' with a cyclist or pedestrian, compared to 35 per cent of women; and 68 per cent of UK women have a clean driving licence, against 64 per cent of men.
• UK's worst drivers named and shamed
More statistics show men in a poorer light when it comes to losing concentration behind the wheel by adjusting their stereo or using their mobile phone, or speeding and verbally abusing other drivers, plus their involvement in traffic collisions or crashes with animals.
Higher fees for driving lessons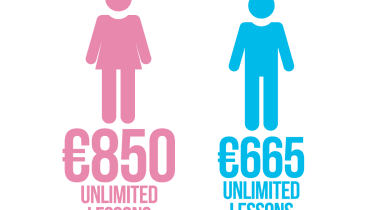 Last year, a Spanish judge sparked controversy when he ruled that a driving school in Zaragoza had been entitled, in 2011, to charge women drivers more for lessons than men.
Male drivers were billed 665 Euros for unlimited lessons until they passed, while for females it was 850 Euros.
• Gamers likely to pass test first time, and then crash
The school was initially fined for discrimination, but Judge Javier Albar overturned the ruling, citing information from Spain's Directorate of Traffic that he believed proved men displayed better open road skills than women.
Women in motorsport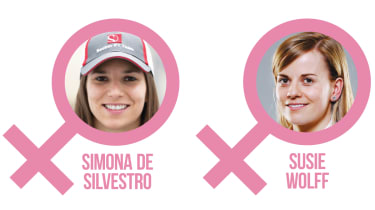 In the world of motorsport, the balance of men and women is becoming more even than ever.
Partnership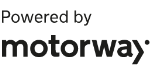 Need to sell your car?
Find your best offer from over 5,000+ dealers. It's that easy.
Danica Patrick has led the way in the US IndyCar and NASCAR series. She became only the fourth woman ever to race in the Indy 500 in 2005, and even led for 19 laps before finishing fourth. This was a record for a female driver, but she broke it by coming third in 2009. "I was brought up to be the fastest driver, not the fastest girl," she once said, and Patrick now races for JR Motorsports in NASCAR.
Over in F1, a woman will hit the track during a grand prix weekend for the first time in 22 years this summer. Scot Susie Wolff, 31, will drive for Williams in two free practice sessions at the British and German GPs.
Wolff won't displace regular drivers Felipe Massa and Valtteri Bottas, but has an active role as team development driver. Her sights are set on one day making the starting grid.
Elsewhere in F1, Sauber has signed former IndyCar star Simona de Silvestro, 25, as an affiliated driver with a view to her competing on track – possibly as early as next year.
Women less likely to speed than men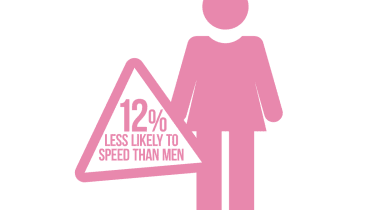 Insurance company Wunelli studied data from black box recorders in the vehicles of 19,000 motorists, and found women drivers were 12 per cent less likely to exceed speed limits than men, and 11 per cent less likely to brake hard – which marked them out as smoother and more safety conscious.
• Police stop over 5,000 drivers for lane hogging and tailgating