Can you trust car insurance comparison sites?
Follow our guide to get the best cheap car insurance using price comparison websites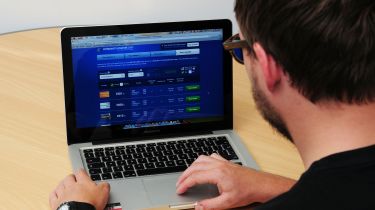 Car insurance comparison websites have created some of the most memorable TV advertising campaigns of the last ten years, with meerkats, opera singers and non other than Arnold Schwarzenegger all putting in the time to generate traffic to the big names in price comparison.
The budgets these sites spend on advertising certainly suggests there is a lot of money to be made in the online insurance market. It was no surprise then, that approximately 40 per cent of drivers we asked in our annual Driver Power survey went to comparison websites to get the best/cheapest deal on car insurance.
• Best car insurance providers
As the majority of insurance companies do little to reward loyalty, in fact they often do the opposite at renewal time,  it is no surprise that people shop around when the time to update their policy comes. There was a time where you would be required to call insurance providers and brokers one by one to hunt for the best deal.
While there will have been a few oddballs who enjoyed doing this, for the majority of people this was tedious and boring. This then, is where comparison websites came in, supposedly offering us a solution which saves time and money.
Even though this can be true, as there are now numerous comparison websites covering car insurance, it is worth checking multiple ones as premium prices can fluctuate greatly between the sites. As comparison websites are not independent, a conflict of interest has previously been brought into question.
One investigation by the Financial Conduct Authority (FCS) investigated whether insurers such as Esure and Admiral have profited from owning stakes in GoCompare and Confused.com respectively. The findings stated that there was in fact no evidence to suggest either were making profit, but did find the websites weren't always making it easy for consumers to get the right policy.
That's why Auto Express – with help from the British Insurance Brokers' Association (BIBA) – has compiled this guide to navigating price comparison sites.
Key things to consider on comparison sites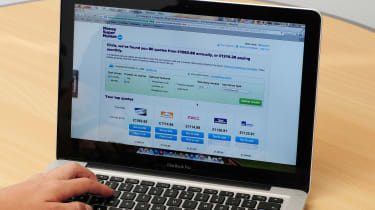 Voluntary or compulsory excess?
To drive down the headline price and get ranked near the top of the site, insurers will add a high voluntary excess on top of the compulsory excess, irrespective of what details you've entered. Make sure you check the excess before proceeding with the deal.
Is it the best deal?
Previously, comparison sites told insurers they could only offer their best deal on the sites, but a review by the Competition Commission has put a stop to this practice.  
Websites charge a fee to the insurers to appear on the site and cash in by getting successful concluded deals. This fee adds to the amount you pay so ringing the insurer could net you the same cover, but without the site fee added on.
Is it suitable for you?
Comparison sites cater for the average motorist, but if you don't fit into this category you're unlikely to see the best deals online. For example, if you've got a classic car, need driving abroad cover or have convictions on your licence, then trying a specialist insurer is the way to go.
Partnership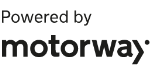 Need to sell your car?
Find your best offer from over 5,000+ dealers. It's that easy.
• Click here to take part in the 2016 Driver Power survey
The devil is in the detail
Some sites make assumptions that can pump up your premium. The better sites ask all the necessary questions to return relevant deals, but if you've got modifications on the car or you're not the main user, then the offers you see won't be applicable.
Time is of the essence
If you find a suitable policy at a decent price you'll want to take advantage of it. Check how long any deal is guaranteed for and if it's guaranteed at all. Once you click through, be careful that the offer in front of you is the same as you've seen on the comparison websites, and unwanted extras haven't been added on or the APR for instalments has risen.
Multicar policies
Comparison sites offer one-car deals, but bundling your motors together can score you a good discount under a multi-car policy offered by some of the big insurers when you call up. 
• Best and worst car dealers 2015
Can a broker help?
Not everyone signs up to comparison sites and so their best offers won't show up – for example Direct Line or Aviva. Consider using a broker, too, as they can tailor a policy for you.
BIBA's top tip
"It's not all about the headline price. Make sure the cover is right for you."
What you've told us about price comparison sites
Auto Express readers have differing views on price comparison websites. Here's what they told us...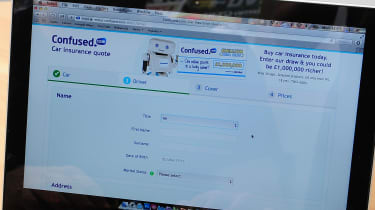 "I am wary of insurers' renewal procedures. They are often much cheaper on comparison sites than at renewal time."
"I always check directly with the chosen provider as they always match the comparison site and usually better it."
"Ideally, I'd prefer to order it by speaking to someone as searching and selecting categories can be a little uncertain sometimes."
"You obtain a quote but then search elsewhere online, too. You come back to the original quote only to find it is no longer available and instead receive a higher quote for the same cover."
"Beware of discounts online as they don't always add up as they say."
"Comparison sites saved me nearly 50 per cent from renewal quote."
"I had to phone the insurer to get them to process it and they tried to charge me a higher price than it was advertised online."
"The price difference from comparison site to comparison site for the same product was the strangest anomaly."
Have you used a price comparison site? Tell us your experiences on Twitter, Facebook or in the comments section below...