England's busiest A-roads could become 'mini motorways'
Roundabouts and traffic lights to be scrapped on A-roads as part of European-style expressways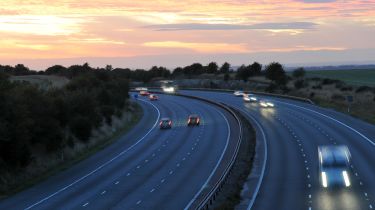 Major A-roads in England will be turned into "mini motorways" as part of a European-style expressway project.
Highways England, which replaces the Highways Agency from April 1, will upgrade key A-roads into the new classification of road to sit between an A-road and a motorway.
• Major London roads to be 20mph zones
Junctions will be modernised with roundabouts and traffic lights removed and emergency refuge and maintenance areas provided. It is possible that bicycles and slow-moving vehicles such as tractors will be excluded from these new roads, too.
Advanced technology will be used to detect and help clear incidents more quickly and get traffic moving as part of the £11 billion investment. 
According to The Times, 18 major routes are initially set to become expressways, with a further seven projects being considered. It follows a continental blueprint with the Netherlands, Czech Republic, Italy and Bulgaria already having similar roads.
The first routes are likely to be the A303 and the A30 from the junction with the M3 in Hampshire to Exeter in Devon; the A1 north of Newcastle; the A14 from Huntingdon to Cambridge; the A556 between the M56 and M6 in Cheshire; and the A46 between the A1 and M1 in the East Midlands.
• EU cops to hunt down speeding Brits
Other schemes include the A38 from Exeter to Camborne in Cornwall; the A27 along the south coast of England; the A3 south of Guildford in Surrey; and the A2 through south east London to Kent.
Simon Williams, an RAC spokesman, said: "The provision for new expressway schemes has the potential to transform some of the country's most congested and frustrating roads. However, motorists will want to know such multi-billion pound projects have been fully budgeted for if they are to believe that they will become a reality, rather than just an empty promise.
"The devil of the new proposals will be in the detail – what rules will apply to these new types of highway? And how will they be designed in a way that is safe for motorists? A clear national standard on their operation will need to be looked at."
• New UK drug-driving laws: what you need to know
A further £150million innovation fund will benefit drivers in the South East by providing roadside wifi to send traffic updates. The new wifi technology could encourage the provision of "in-vehicle, vehicle-to-vehicle, and vehicle-to-infrastructure technologies" along the M2, M20, M26 and M25, the Department for Transport (DfT) said, and could form part of a driverless car trial.
A Highways Agency spokesman said: "Innovation will be a major driving force behind everything Highways England does over the next five years. We will work closely with the DfT, specialists and the private sector on technology and strategic growth that will make best use of our roads.
"These changes will improve journeys for our customers, boost safety and drive economic growth."