How to cut your car service costs: cheaper servicing, MoTs and repairs
Look after your car and you'll help reduce your everyday costs, but you can also save money on servicing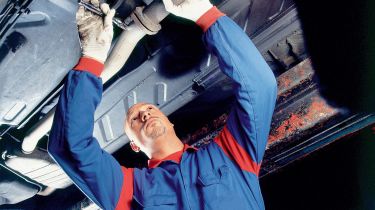 Regular servicing ensures your car is roadworthy, and will also maximise its value when the time comes to sell. A consistent service history is something most buyers look for and figures show cars without one sell for 10 per cent less.
The other benefit is that your car will be in tip-top shape for the coming months, meaning it'll be working efficiently and ensuring that it won't be costing more than it should in fuel and other costs.
• Most reliable cars to buy now
But servicing is a pricey business, so it's worth considering a service package. Most manufacturers offer plans for new cars – for example, Honda provides a five-year inflation-proof package for £695. It's a hefty initial outlay, but it can save you £500 over the five years. You can get similar deals on used cars, too, with makers offering two to five-year service plans.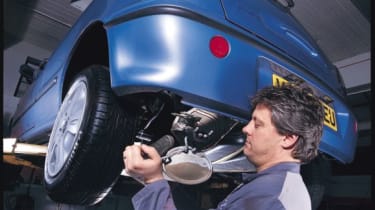 An alternative option to manufacturer-approved service schemes is to use an independent garage. Block Exemption rules mean manufacturers can no longer void your warranty if you choose to have your vehicle maintained in this way. 
However, Bill Fennell from The Motor Ombudsman advises motorists against always going for the cheapest solution. He says: "With independent garages, you have to account for the varying labour rates across the country." Our Driver Power survey found workshop hourly rate vary between £36 and £240 across Britain rates. Fennell adds: "You must also make sure the garage uses all of the manufacturer-approved parts and oils so that your warranty stays intact. It's always best to shop around and compare the offers." 
MoTs are also a necessary expense, but you can save money here, too. Some dealers incentivise customer loyalty by offering free MoTs for life, as long as the car is serviced at the dealer it was bought from. But another route you can go down is to get your car inspected by a council-run test centre. Council-run MoT centres do not carry out any repairs, which means the mechanics doing the inspection have less incentive to fail your car in order to make some extra money, so you can guarantee that an MoT failure is a genuine one. 
Doing your own pre-MoT check can also help you save, as the latest figures reveal more than a quarter of MoT failures come from faulty light bulbs and low-pressure tyres. Both are a cheap fix and mean you won't have to pay for a retest, which can cost up to half the full £54.85 MoT rate.
How much can you save on car servicing?
 

Auto Express tips

Savings

Service package
£100
Pre-MoT check
£27
Total annual savings
£127
• How to cut your car running costs• How to cut your car insurance costs• How to cut your fuel costs
Get a free MOT with a full service from Motoreasy with the code: AUTOEXPRESSMOT
What are your top tips for saving on car service costs? Let us know in the comments section below...