Driverless cars to cut car insurance prices by over 60%
A new report expects car insurance premiums to fall by two thirds as more and more cars feature autonomous tech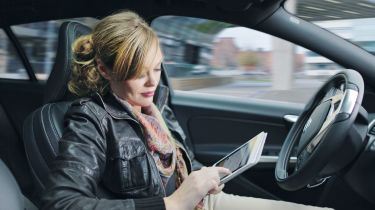 The cost of car insurance is expected to plunge by nearly two-thirds when motorists make the switch to fully driverless cars in the future, new research has found. 
According to a report by research company Autonomous Research, autonomous cars will slash UK insurance premiums by 63 per cent by 2060, causing the motor insurance industry to shrink by over 80 per cent.
Today, motor insurance policies make up for 42 per cent of the global insurance market, as human error remains the biggest cause of accidents. One-third of all claims are generated from rear-end shunts, with two-thirds occurring at speeds below 30mph. Parking and reversing scrapes cause nearly a quarter of all claims. The cost of the average motor insurance policy in the UK last year was £357. 
• Cheapest cars to insure 2016
According to the report, with fully autonomous cars on the road, the percentage of motorists making a claim will plummet from 9% to around 2.4% by 2060. And this fall in numbers is already on the way. Cars with semi-autonomous features like adaptive cruise control and autonomous emergency braking (AEB) have been found to cut accident rates for motorists. 
The report estimates that basic advanced driver assist functions like AEB cut accident rates down by 14 per cent, with more advanced systems in the future slashing the potential for accidents by 36 per cent.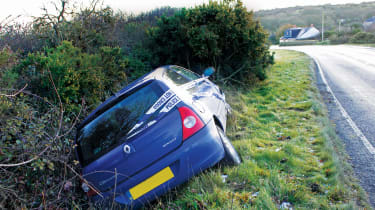 Autonomous Research identifies the year 2025 as a "pivotal point", after which fully driverless cars will really start to impinge premium prices. By 2064, Autonomous Research estimates fully driveless cars will be available worldwide.
• New tech to wipe off £14billion off car insurance premiums
It said: "While Google & Tesla focus on fully autonomous solutions, established car makers have opted for a gradualist approach, progressively introducing advanced driver assistance systems (ADAS) first to the luxury end of the market, then more widely
"Research suggests that these technologies prevent crashes. Depending on price, there is public appetite for them. Historically it takes 15 years for new technology to penetrate 95% of new car sales, a further 15 years to fully penetrate the fleet. However it could be quicker this time around given the sea change in customer experience."
Would you buy an autonomous car in the future? Tell us in the comments below....