£500m savings in whiplash car insurance claims not passed to motorists
'Profiteering' allegation denied, but insurers save £520m while premiums are hiked by 20 percent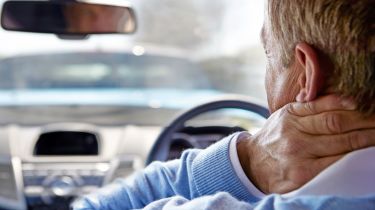 Drivers are not feeling the promised benefits of Government actions to deter fake whiplash car insurance claims, even though the mesures have saved the insurance industry a whopping £520million.
The government acted following a review in 2012, when insurers complained that spiraling numbers of whiplash claims were adding £90 to every motorist's annual insurance policy.
• Best car insurance comparison sites
Measures adopted by the Government made whiplash injuries much less rewarding to claim for, and acted to stop lawyers 'ambulance chasing' through referrals. The result has been a 23,000 reduction in whiplash claims over a three-year period, which has netted the insurance industry a saving of more than half a billion pounds.
When the industry made its plea for government action, it also pledged to pass savings onto consumers. In contrast, there's evidence to suggest insurance policy costs are soaring – indeed Confused.com reckons policies have risen nearly 20 percent in the last 12 months.
The Times has reported reaction from Louise Ellman, who chairs the Transport Select Committee in the House of Commons. "The bottom line is that the insurance industry promised that they would reduce premiums as whiplash claims fell, and if they haven't done it, they've reneged on their promise.
"Fraud must be wiped out but the insurance industry must also honour its promises," she told the newspaper.
• UK car recalls: everything you need to know
The Telegraph newspaper reports comments from the Association of British Insurers defending the industry. The ABI's general insurance manager Rob Cummings denies profiteering, and says insurers had initially passed savings of £1.1billion to motorists following the introduction of the government measures, and were now trying to recoup some of the cash.
Can motorists trust comparison sites? Find out here...