US giant Amazon eyes the UK car market
The Internet giant is said to be planning a move to sell cars in the UK following a trial in Italy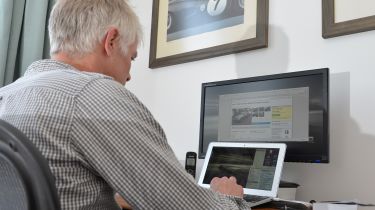 Amazon is said to be planning a move into the European car trade, with reports suggesting it will start selling cars online in the UK first.
The Internet giant is said to be spending huge sums of money building a new online arm for selling cars. According to reports in the German media, the new online unit will be based in Luxembourg but will start its operations in the UK first.
• Buying a new car: the complete guide
The company already trialled a similar scheme in Italy, where it partnered with Fiat Chrysler to sell the Fiat 500 and the Panda on its Italian website. Customers could spec and order their car via Amazon and the car would then be delivered to a nearby dealer. The programme was extended in March this year and now includes finance deals, too.
Amazon recently recruited Christoph Moeller, a motor industry expert at consultancy Oliver Wyman, to spearhead the new project. According to German car magazine Automobilwoche, Moeller is now in charge of working with European carmakers.
Moeller told Automobilwoche: "At Amazon, I am overseeing the OEM business in the European market."
Online retailing is only set to grow in the future, with brands like BMW already having launched online retailers where customers can order and finance cars in just minutes.
Amazon has yet to comment on its European plans. It remains unclear whether new or used cars will be sold through its website.
What would the arrival of Amazon mean for the UK car market? Join the debate in the comments section...