Car dealers: the best and worst 2014
Which manufacturer's dealers do you trust with your car? All is revealed in our countdown, based on the views of 50,000 owners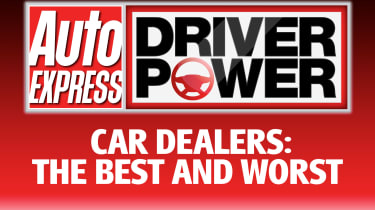 The worst car dealers 2014
22. BMW - 85.98% overall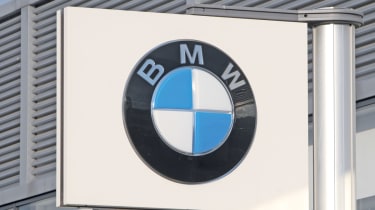 BMW's major failing is in the value for money category, with various owners complaining about costs. "Charged £150 to change a bulb that wasn't broken," said one; "Service costs are very high," claimed another. This is unlikely to change, so BMW may struggle to get much further up the chart. It's the dealers' cleanliness and atmosphere customers were most impressed with – "comfortable waiting area" and "always given a coffee while work is done on my car" were just two of the responses.
23. Citroen - 85.70% overall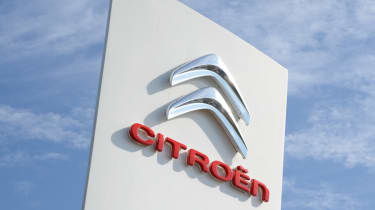 Value for money is Citroen's best score, with a number of owners commenting on how competitive the pricing is and nother calling their dealer "cost effective". But while Citroen should be praised for its small rise in the league table, owners are still finding too many problems with their dealers. When asked about the standard of work, one respondent told us staff "made a mess of recalls, then blamed me for the alteration of light settings, which they themselves had done".
24. Fiat - 85.63% overall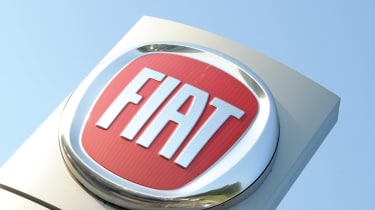 It may not seem like a drastic change, but a rise of four places represents a good result for Fiat. With others around it falling behind on last year, the Italian brand has seen incremental improvements that have helped it up the rankings. Its best score was 14th for the helpfulness and attitude of staff, which represents an improvement of 14 places on last year – so feedback on this was positive.
"Always helpful and willing to go the extra mile," one owner told us about staff at his dealership. There is still work to be done, however, and the dealers still seem to struggle to keep customers informed on the progress and cost of work, as one reader told us: "Poor quality and craftsmanship. Dread taking my car there if there is an issue."
25. Nissan - 85.51% overall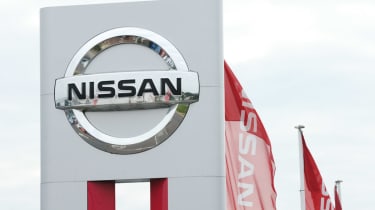 A set of below par results sees Nissan plummet 15 places down the standings in this year's dealer survey, and it's a mere 0.01 per cent ahead of Audi in 26th position. What's worse is that there is no real positive score in any category, with the brand's best rating coming in the value for money section, where it finished a rather disappointing 18th.
The serious issues were in the helpfulness and attitude of staff and the cleanliness and atmosphere of dealerships. One reader described staff at their local franchise as simply "hopeless, rude and arrogant", while another was put off by not being able to speak to people at the site: "They only have limited staff and are not easily contacted by phone."
26. Audi - 85.50% overall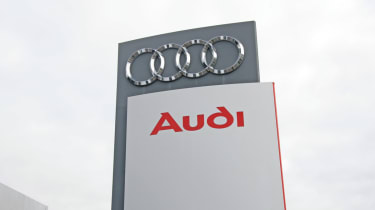 VW Group bosses will be horrified to see another of their brands in the bottom 10 of the Driver Power dealer table, and Audi will be disappointed that it's well behind rivals BMW and Mercedes. The helpfulness and attitude category was one of its poorest areas, as one reader told us: "I will not use this dealer ever again. The salesman was inept and dishonest."
This was backed up by the rather simple remark from another Audi owner, who said staff were "completely incompetent". It wasn't all bad news for the premium manufacturer, however, as it broke into the top 10 for cleanliness and atmosphere, with one respondent telling us that their Audi dealership was a "pleasant and friendly place".
27. Ford - 85.38% overall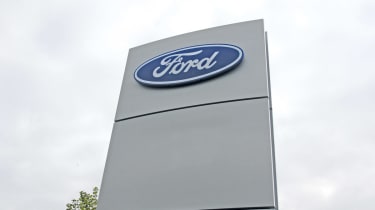 Volume seller Ford places well below arch rival Vauxhall, which it will be disappointed with. The helpfulness and attitude category is the small bright spot on the manufacturer's scorecard, with one reader telling us that their dealer was "quick and efficient, but most importantly honest". That's where the praise appeared to end, however. Technical knowledge was one of the biggest issues for Ford. One angry respondent told us their dealer was "unable to solve simple problems, but able to charge for trying". Another said theirs was "just not interested and unable to help with door rattles". Work is needed for Ford to catch up with the competition.
28. Land Rover - 85.29% overall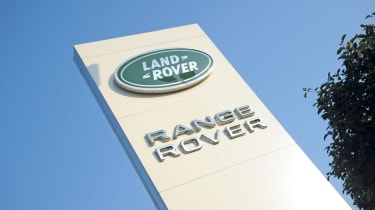 While it wouldn't expect a strong score for value, Land Rover has finished rock bottom here, so this is something which needs addressing. One respondent summed this issue up, telling us: "Servicing is too expensive. They charge what they can get away with." This wasn't the only problem for the manufacturer, though, as the overall service on offer was also criticised. "The dealership was not customer friendly," another owner complained. "It was almost like: if you want the car then buy it."
29. Jeep/Chrysler - 85% overall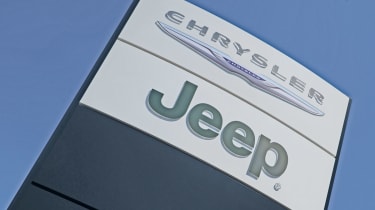 The combined dealerships of Jeep and Chrysler have slipped down our chart, after a steady performance last year. The one bright point in this year's results is a top 10 finish for keeping customers informed on the progress and costs of work, with one respondent telling us: "No hidden costs, and always let me know when work will be done." These good points couldn't be replicated elsewhere, though, and two low scores pulled the overall ranking down. "Totally useless and disorganised. No customer focus at all," was one reader's verdict.
30. Chevrolet - 84.70% overall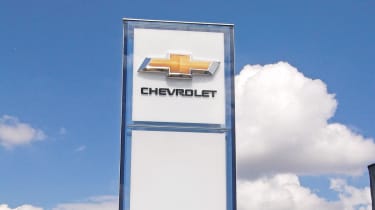 With Chevrolet due to pull out of Europe by the end of this year, it's perhaps no surprise to see its dealers near the bottom of the league table – especially as the network performed poorly last year, too. All but one of its category scores this time round was in the thirties, and it's only saved from being further down the running order by a very good eighth place for value for money.
At the other end of its scorecard, the manner of dealer staff seemed to be a particular issue among Chevrolet owners. One told us: "They seemed totally disinterested and weren't bothered when I had issues." Another pointed out problems when they took their car for its annual check-up, saying: "Did not service car properly and I got it back with an oil leak and soft brakes."
31. Volkswagen - 83.86% overall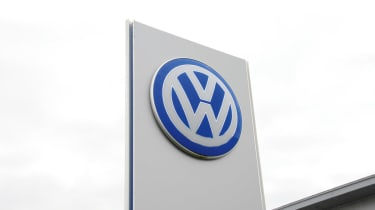 Only 1.4 per cent keeps Volkswagen off last place in our ranking, and bosses will be dismayed to see that its dealers have fallen five places since last year. Only three of VW's category scores are higher than 30, which is not what we'd expect from a premium brand. Particularly poor is the 31st place it achieved for standard of workmanship. This was backed up by one reader who told us: "Takes too long to resolve issues. Shocking service overall and poor knowledge." VW also finished 31st in the helpfulness and attitude category, with another customer damning in their criticism of dealer staff. "Unhelpful, poor customer attitude and aloof," was their verdict.
32. SEAT - 82.43% overall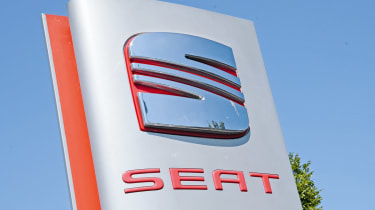 For the second year running, SEAT sits bottom of the dealer table. The comments we received from owners backed this up, with one person telling us their dealer was "rude and incompetent, unwilling to help". Another was similarly unimpressed with other parts of the team at the local showroom, explaining: "Servicing department is rude and slow to fix problems, causing return visits." Overall it's been a dismal display by SEAT, and its dealers need to do some serious work if it is to escape this slump.