"He's the best salesman the company has and the ultimate ambassador"
The Paris Motor Show gave us a chance to say hello and wave goodbye, says editor-in-chief Steve Fowler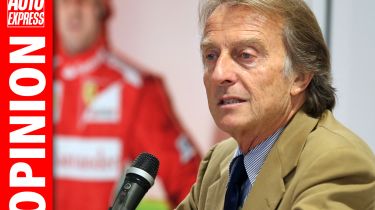 I can't remember a motor show as buoyant as this year's Paris event. With the R&D taps turned full on after the halt on budgets back in 2008, a fantastic array of new product is now in full flow – as you can see on our Paris Motor Show round-up page.
Among all the new metal, it was flesh and bone that made the biggest impact on me – and two people in particular. Andy Palmer arrived in Paris on day two of his tenure as new Aston Martin CEO. Dinner with him after the show revealed his excitement and enthusiasm for his new role – there are good times ahead for Aston.
Over on the Ferrari stand was one of the most emotional press conferences I've ever attended – the final bow of chairman Luca di Montezemolo, before Fiat boss Sergio Marchionne takes on the prancing horse on top of his other responsibilities.
Di Montezemolo is motoring royalty, having transformed the fortunes of Ferrari over 23 years. He cited 19 Formula One world championships (11 constructors' and eight drivers') during his tenure, while Ferrari's road cars have achieved incredible levels of desirability and technology. He's the best salesman the company has and the ultimate ambassador, yet his demeanour and the body language between him and Marchionne would lead you to believe he was being cast aside.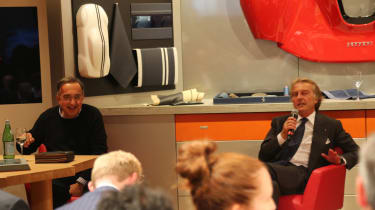 I was lucky enough to get the last question in to Luca and asked him, when he drives out of the Ferrari gates for the final time, which car from his 23-year spell would he go in and which of his drivers would he like to be driven by.
With dewy eyes he announced the Enzo as his favourite car, remembering when it was decided to name it after the company's founder. And either Michael Schumacher or Niki Lauda was his driver of choice.
Luca – what a great man. And a tough act to follow.
Can Ferrari survive without Luca di Montezemolo? Let us know in the comments below, on Twitter or on Facebook.