SEMA Show 2019: highlights
We round-up the most extreme vehicles from this year's SEMA modified car show
The Specialty Equipment Market Association (SEMA) show has closed its doors for another year. It's the world's largest modified car show, held annually at the Las Vegas Convention Centre, which functions primarily a trade event where tuners and parts distributors can sell their products. As such, it's not open to the general public.
While that might not sound very exciting, SEMA also usually acts as a stage for manufacturers to parade their wildest race cars and highly tuned, production-car based one-offs – so the diversity of vehicles on display are unlike anything you'll see at conventional motor shows such as Paris or Geneva.
There's normally a big presence from American manufacturers at SEMA, but this year's event was dominated by Japanese brands, with plenty of submissions from the likes of Honda, Nissan and Toyota – although there was a surprise entry from Ford. Here's our picks from the event.
Ford Mustang Lithium EV
Ford teamed up with Webasto for SEMA, to produce an all-electric version of the American brand's famous pony car. Called the Mustang Lithium, it's powered by a front mounted electric motor, which develops a claimed 888bhp and 1356Nm of torque. Unusually for an EV, the motor sends its power through a six-speed manual transmission.
As the Mustang Lithium EV has twice the power of the standard 5.0-litre V8 model, Ford also fitted it with a lowered suspension system, an uprated Torsen differential, lightweight 20-inch alloy wheels and stickier Michelin Pilot Sport 4S tyres. There are also four new driving modes, labelled "Valet," "Sport," "Track" and "Beast."
Honda Civic Si Heritage Super Street
Honda celebrates its 60th anniversary on American soil this year so, to mark the occasion, it built a suite of show cars for SEMA. The one which sparked our greatest interest was this – a 1999 Honda Civic Si which was originally modified by Super Street magazine at the turn of the 21st Century.
It has been preserved by Honda America as a representation of the tuning styles which were popular in the early 2000s. Features include a lairy body kit, a new exhaust system, an uprated intake system, a pair of bright-red Momo sports seats, a full roll-cage, a booming stereo system and a brightly coloured Fast and Furious-inspired livery.
Honda Civic Si Drift Car
Honda also revealed its new Formula Drift vehicle at SEMA. It's based on the US-only two-door Civic Si and was built in collaboration with the American tuning firms Jeanneret Racing and Olson Kustom works. 
To start, the trio converted the car from front- to rear-wheel-drive, reoriented its engine from east-west to north-south and fitted a new gearbox and rear differential. Honda also fitted an extensively modified version of its 2.4-litre four-cylinder K24 engine, which boosts the Civic Si's power from its stock figure of 202bhp to 913bhp at the wheels.
Nissan Global Time Attack TT 370Z
This NISMO-liveried 370Z is Nissan's entry for the 2020 Time Attack racing season. It's a heavily modified version of the standard car, which sports an FIA approved safety cell and race seat, lightweight 18-inch alloy wheels, uprated NISMO suspension, custom Brembo brakes and an aggressive carbon fibre aero package with a 3D-printed front splitter.
Partnership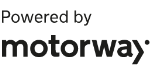 Need to sell your car?
Find your best offer from over 5,000+ dealers. It's that easy.
It's powered by a race-prepped version of the 370Z's 3.7-litre twin-cam V6 engine. Additions include larger fuel injectors, a NISMO radiator, a new exhaust system, a fresh ECU and a pair of Garrett GTX 3076 turbochargers. Nissan says the engine develops upwards of 750bhp – all of which is fed to the rear wheels via a six-speed sequential transmission.
Nissan Frontier Desert Runner
Nissan's second entry for SEMA is near-race-spec Frontier Desert Runner pick-up truck, built in collaboration with the Maryland-based tuning company, MA Motorsports. To start, the team removed the Frontier's standard 4.0-litre V6 engine and replaced it with a 5.6-litre V8 engine from the America-only Nissan Titan and a six-speed manual gearbox.
MA Motorsports then added an enormous Garrett turbocharger to the engine, along with a new exhaust system, a lightweight flywheel, more aggressive camshafts, race-spec pistons and uprated valves – for an output of 600bhp and 950Nm of torque. There's also a pair of Sparco racing seats, a long-travel suspension kit and a custom bed cage.
Toyota Supra HyperBoost Edition
Another high-horsepower SEMA build – this time from Toyota. The Supra HyperBoost Edition is a one-off A90, commissioned by NASCAR analyst and broadcast personality Rutledge Wood. It's powered by a tuned version of the standard Supra's 3.0-litre straight-six engine, fitted with a new exhaust manifold, a titanium exhaust system, a remapped ECU, a new air filter, a larger external wastegate and an enormous Garrett turbocharger.
Styling revisions are equally extensive, and are focussed on reducing the Supra's kerb weight. Additions include a bolt-on carbon fibre widebody kit, a carbon fibre roof, a new titanium exhaust system and a set of bespoke three-piece carbon fibre-rimmed wheels wrapped in Continental ExtremeContact sports tyres.
Toyota Supra Heritage Edition
The HyperBoost was joined by a suite of tweaked Toyota Supras at SEMA. One of them was this – the more conservatively tuned, in-house developed A90 Heritage Edition, which Toyota says is inspired by the famed fourth-generation A80 Supra from the 1990s. It shares the iconic Supra's rear spoiler and four-pod rear light clusters.
Like the HyperBoost Edition, the Supra Heritage Edition is powered by a tuned version of the standard car's 3.0-litre straight-six engine. It's fitted with a revised version of the car's standard turbocharger, as well as a new intake manifold, a reflashed ECU and a custom three-inch exhaust system – modifications which Toyota says provides "over 500bhp."
Which is your favourite car from the 2019 SEMA Show? Let us know your comments below...