Kia Optima PHEV vs VW Passat GTE
We put Kia Optima and Volkswagen Passat plug-in hybrid estates through their paces
If you're a family buyer looking for efficiency and space, a diesel SUV isn't always the answer – and a growing crop of plug-in hybrid estate cars proves this.
Last year Kia announced it would combine the plug-in hybrid powertrain from its Optima saloon with the firm's more versatile estate body, offering a decent stab at all-electric range without the conventional EV anxiety. However, Volkswagen has already been doing this to great effect with its Passat Estate GTE.
• Best hybrid cars to buy in 2018
In theory, these wagons could cut your running costs without impinging on how you use your car. But does this play out once we get the pairing on to the open road – and more importantly, which car is a more convincing choice?
Head-to-head
| | | |
| --- | --- | --- |
| Model: | Kia Optima Sportswagon PHEV 2.0 GDi | Volkswagen Passat Estate GTE DSG |
| Price: | £35,145 (£32,645 including Govt grant) | £39,030 (£36,530 including Govt grant) |
| Engine: | 2.0-litre 4cyl petrol/electric motor | 1.4-litre 4cyl turbo petrol/electric motor |
| Power/torque: | 202bhp/375Nm | 215bhp/400Nm |
| Transmission: | Six-speed automatic, front-wheel drive | Six-speed dual-clutch automatic, front-wheel drive |
| 0-60mph/top speed: | 8.7 seconds/119mph | 7.2 seconds/140mph |
| Test economy: | 33.0mpg | 39.9mpg |
| CO2/tax: | 33g/km/£130 | 40g/km/£130 |
| Options: | Premium paint (£565) | N/A |
Volkswagen Passat GTE
For: Performance, refinement, blend of technology and practicalityAgainst: Higher list price, gearbox can be a bit jerky when manoeuvring
While the Kia uses a naturally aspirated 2.0-litre petrol engine in conjunction with its electric motor, the Volkswagen features a downsized 1.4-litre turbocharged four-cylinder, which actually results in more power.
The two sources combine to give the VW 215bhp and 400Nm of torque. Along with the sharper six-speed dual-clutch transmission, this meant the GTE was faster than the Optima on test, sprinting from 0-60mph in 7.2 seconds. It's also 80kg lighter which, together with that extra torque, made it quicker in gear, too.
However, there's also a drawback to that DSG unit, because the switch between petrol and electric power isn't quite as smooth as in the Kia. It can be a bit jerky when manoeuvring as well.
Once you're up and running the powertrain isn't as coarse as the Optima's when you want a slug of acceleration, which helps refinement. The Passat's suspension feels firmer, but its damping is better and the body doesn't move around in the same way as the Kia's, which can fidget a little more. You'll feel bumps more aggressively, but it's not excessive, and this tauter control means the VW has more composed handling. The steering is more accurate thanks to a higher level of grip than in the Optima, too.
As you'd expect from a PHEV, there are driving modes to optimise the car for road and traffic conditions. These include an all-electric setting, a charge mode that can force energy into the battery on the move (not possible in the Optima), a hybrid mode which will manage petrol and electric power intelligently, a setting to hold the battery charge for use when you hit a low-emissions zone and a GTE mode, which offers maximum performance.
In 'e-mode', the VW's 113bhp e-motor and 9.9kWh battery pack provide propulsion, which VW claims will take the Passat up to 31 miles. Performance here is even sharper than in the Kia, while the torque from the electric motor masks any turbo lag from the 1.4 TSI unit. It also helps refinement in town, where the Passat excels. It has a higher-quality cabin than the Kia, too.
But it's not all good news. The standard GTE we're testing here (although our pictures show a GTE Advance) is pricey, but gets a good level of kit. Sat-nav, CarPlay and Android Auto, adaptive cruise, heated seats, LED lights, climate control, Bluetooth and DAB are included. You pay extra for items such as keyless entry and go (£410) and leather (£720), but the core kit is strong.
Partnership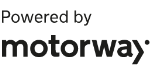 Need to sell your car?
Find your best offer from over 5,000+ dealers. It's that easy.
Testers' notes:
• Infotainment: Top-spec GTE Advance gets a 9.2-inch display. Eight-inch touchscreen comes as standard and includes sat-nav and phone connectivity
• Powertrain: Turbo petrol and electric power combine to give Passat GTE better performance than in the Optima PHEV, and this is helped by the sharp six-speed automatic gearbox
• Cabin: Materials used inside the GTE have a higher-quality feel than those in the Kia's cabin
Kia Optima PHEV
For: Low running costs, strong infotainment package, good cruising refinementAgainst: Weak performance, some poor material quality, coarser engine, regenerative brake feel
Kia's plug-in hybrid estate comprises a naturally aspirated 2.0-litre petrol engine up front, producing 154bhp. It's joined by a 67bhp electric motor that can run on its own or with the combustion unit to deliver a total of 202bhp and 375Nm of torque. This is 13bhp and 25Nm down on the Passat, and with a heavier 1,815kg kerbweight as well, the Kia trailed its rival.
It sprinted from 0-60mph in 8.7 seconds, which was 1.5 seconds down on the VW. The Optima's conventional six-speed auto doesn't shift as quickly as the Passat's six-speed dual-clutch unit, either, which contributed towards the deficit, but it is much smoother at low speed.
The Kia still offers acceptable acceleration, but you feel the car's mass, because even with the boost from the electric motor to fill the gaps in the petrol unit's torque, it's more sluggish.
Despite a retuned chassis set-up to cope with the extra bulk, the light steering means it's all too easy to upset the car's balance turning into a corner. The damping is definitely softer than the VW's, and it lacks some of that car's control, too. But given how it'll be used, the Optima Sportswagon PHEV delivers enough comfort.
There are various driving modes to pick from; Eco and Normal give a choice between maximum efficiency and regular driving, while  HEV mode manages the two power sources and the switch between them intelligently.
You can also force the car to run in EV mode, and with the 11.3kWh lithium-ion battery (bigger than in the 9.8kWh Optima saloon, because this estate is likely to carry heavier loads) fully charged, Kia claims the model will travel up to 38 miles – seven miles more than the VW. But both should be enough for most commutes.
Performance is more than adequate in EV mode for around-town driving, and the quiet it brings reinforces the Optima's relaxed feel on the move as long as the tarmac isn't too rippled.
The PHEV is a trim level in its own right at the top of the Optima Sportswagon range and gets lots of equipment as standard. This includes LED lights, heated seats, climate and cruise control, keyless entry and go, all-round parking sensors and a reversing camera.
The design and material quality inside isn't up to the VW's standards, but the Kia feels well built and the disparity isn't huge – especially with the Optima undercutting the Passat by £3,885 after the £2,500 plug-in grant for which both cars qualify has been removed from the price.
Testers' notes:
• Tech: Eight-inch infotainment has a bright screen and is easy to use, while standard kit includes Apple CarPlay and Android Auto, Bluetooth and wireless phone charging
• Powertrain: Despite its 2.0-litre petrol engine and electric power, the Optima feels sluggish. The conventional six-speed auto is also not as swift as the VW's sharper dual-clutch gearbox
• Interior design: Optima's cabin design isn't as stylish as the Passat's and the material quality also trails, albeit not by too much
Verdict
First place: Volkswagen Passat GTE
Buy on PCP and the GTE is a more affordable, more accomplished and more practical car. It might be slightly more expensive to run, but it's worth it because the Passat offers extra in more areas. If it'll be a family car, VW's extra safety technology should seal the deal.
Second place: Kia Optima PHEV
The Kia is a refined, value-orientated rival to the Passat Estate GTE that's not without merit, but can't match the VW's quality, performance or practicality. The cars will cost a similar amount to run, so limitations such as the Kia's shortage of safety tech are more important.