Citroen
Click here for a detailed guide to the best Citroen deals in 2010.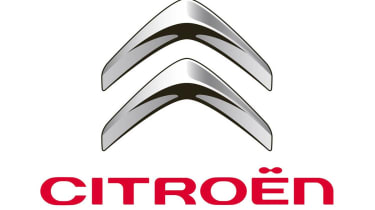 First Government scrappage and then heavy discounting in the months that followed meant that the deals Citroen used to be famous for have all but dried up in late 2010.
However, there is now a targeted range of cuts for specific models, known as the 'Welcome Reward'. Only available on new C3, C3 Picasso, C4 Picasso and C4 Grand Picasso cars ordered during the month of October, the scheme offers discounts of between £2,000 and £2,500 - depending on which car you go for.
Other deals like £199 for three-year servicing over 35,000 miles and zero percent finance over four years if you pay a 30 per cent deposit will run till until October 31st as well. 


Citroen deals: There are price cuts to be had on Citroen's smallest car, but only if you pick the right trim level. The C1 VT 1.0i three-door comes with a hefty £2,000 dealer discount until October 31st, taking the asking price to down to £6,495 OTR. Three years free servicing is also included in this generous deal.
Marketplace deals: Official deals update – for a higher spec C1 try chipping away at your local salesman. Main dealer Perrys of Huddersfield has £2,210 off a brand new 'Splash' special edition, dropping it to £7,595.
Citroen deals: With the Welcome Reward scheme, there's £2,000 to be had off the price of any new C3 brought before the end of October, taking the price of an entry level car down to £8,990, and a top-spec 1.6HDi Exclusive down to £14,440. If you're looking to spread the cost of your new car over a longer period, then go for Citroen's 'Elect 4' finance deal. At four years, it is longer than most, but the low £1,911 initial deposit and monthly payments of £199 at 6.9 per cent APR make it a good deal for those on a budget.
Marketplace deals: If you're after a more economical C3 and an even bigger discount, then aim for dealers like Perry's of Barnsley, who can knock, £3,695 off the list price of the 1.6HDi Airdream, which cost zero road tax, and comes with air-con as standard, now £11,095.
Citroen deals: The spacious Grand C4 Picasso offers big space and big value, and is also included in the 'Welcome Reward' discount scheme – but you'll have to check with a participating dealer to find out exactly how large the price-drop will be. The likeable MPV also qualifies for Citroen's 'Elect 3' finance offer, which gives buyers the opportunity to pay no deposit, and charges a relatively low 9.9 per cent APR over three years.
Marketplace deals: It's left to dealer groups like Perrys of Huddersfield to knock money off Citroen's stylish alternative to the Ford S-MAX, with close to seven grand off the seven-seater 1.6 16V VTi SX petrol model, now an unbelievably low £12,995 OTR.
Citroen deals: One of the most basic family cars around, the Nemo may be cheap, but it's cheerful too, and there are discounts and offers to be had wherever you look. Official deals aren't focused on list price, so there's a 35,000-mile or three-year servicing pack for just £199, and the 'Elect 3' zero deposit finance deal at 9.9 per cent APR typical, but prices still start at £12,095 for the 1.3HDi 75bhp Stop and Start.
Marketplace deals: The brokers are still beating the dealers on price though, offering the same 1.3HDi five-door with a £1,667 discount. Dropping the price to a temptingly low £10,428 OTR.