Honda
Click here for a detailed guide to the best Honda deals in 2010.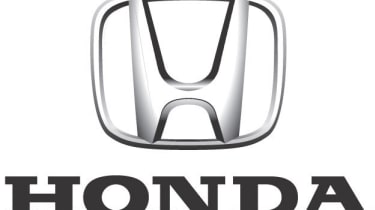 Good savings to be had at Honda, including generous deals on the petrol models in the Civic range, particularly the sportier Type-S variant. The best discounts (as well free servicing deals) are all tied in to low-payment finance packages stretched over two or three years.
Honda deals: Honda is running a new offer exclusive to 'Type-S' petrol models in the Civic range, knocking £1,425 off the list price of either the 1.4-litre or 1.8-litre versions. This is attached to a variety of finance deals, where customers can choose the amount of deposit they want to pay. The pick of the bunch is a ten per cent deposit and 7.4 per cent APR payable over three years, which will secure you a high-spec 1.8 Type S GT.
Three years free servicing and £0 road tax for three years is also included in the deal, and the monthly payments are set at an affordable £359. Buyers after the flagship Type-R flagship are also in luck, as Honda has knocked the list price down to £19,995 - a saving of over two grand.
Marketplace deals: The brokers can go one better than the dealers prices – and without the added financial burden of monthly payments. Online broker Broadspeed is offering £2,452 off the same 1.8i V-TEC Type S GT, now down to just £15,643.
Honda deals: There are cash discounts to be had on the innovative hybrid, tied to good finance packages, with £1,330 off the list price, taking the SE 1.3 CVT down to £14,995. There's a 0 per cent APR PCP finance deal with a 35 per cent (£6,204) initial deposit to pay up front. Still, dealers will throw in a three-year, 90,000-mile warranty completely free of charge.
Marketplace deals: There's only one engine option, the 1.3-litre petrol electric hybrid, and the brokers struggle to match the dealers, but still have discounts to offer. Online broker Broadspeed has an Insight in ES trim for £2,199 cheaper than the standard price, at £15,706.
Honda deals: The Jazz will also be available with 0 per cent finance from the 1st of October onwards. The 1.2 and 1.4-litre petrol versions can be had with a wide variety of PCP finance packages, spanning either two or three years, with deposits varying between 10 per cent (£988) with 7.4 per cent APR typical or 35 per cent (£4,349) for the 0 per cent package.
There's also a cash discount on the 1.2-litre manual petrol in 'S' trim, which can be had for £9,995, creeping just underneath the important £10,000 barrier.
Marketplace deals: The brokers can't get massive discounts off the standard list prices, but if you're looking for a higher spec model with the bigger engine and air conditioning, then Broadspeed has a 1.4 i-V-TEC ES-T five-door with £614 off, now at £13,656.