Mazda
The best deals available on new Mazda cars in 2010.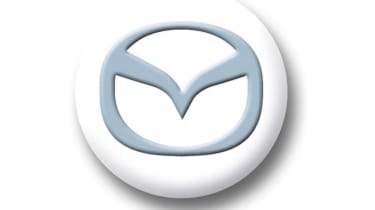 The official deals on the ever-popular Mazda2 supermini are slim, but with a revised model on the way, this is a good time to negotiate a bargain. Elsewhere in the range there's money to be saved on all models, as the Japanese firm cements its credentials as a brand that offers genuine value.
Mazda deals: There are some good finance deals available. For example, there's two years free road tax and complimentary servicing on any Mazda2 when financed through a two-year PCP deal. For a three-door 1.3 TS, the initial deposit is set at £1,568, and 24 monthly payments of £199 to make. Mileage limits are 9,000 a year and a 3.9 per cent APR interest rate is typical.
Marketplace deals: There are big savings to be had by shopping around. Head to dealer Perry's of Blackburn to shave £2,085 off the 1.3 TS 3dr, with alloys and air-con, down to just £9,495.
Mazda deals: Go with the PCP finance deal and Mazda will take between £500 and £750 off the list price depending on your choice of engine, with the biggest discounts off the petrol engined models. The diesel models are capped at £500, but the three-year offer is good at 5.9 per cent APR. What's more, Mazda will throw in three years of servicing free of charge. Monthly payments for a 1.6 Takuya five-door are £269, and annual the 12,000 annual mileage limit is higher than most.
Marketplace deals: Straight discounts from the brokers are competitive – for example Broadspeed offers almost £1,900 off the low-tax 1.6 diesel TS, now at £14,642. A more potent hatchback can be found at Dealer Perry's Motor Village in Preston, which has £2,600 off the storming 256bhp 2.3T MPS, now at £19,995.
Mazda deals: £500 off every petrol model, if you opt for one of the finance offers. A two-year PCP for example would put you in a 2.0 TS2 five-door Takuya for £369 a month with a £1,905 deposit, and the dealer will put £1,000 towards the cost, and throw in free servicing over the entire length of the lease. The initial payment might be low, but the deal comes with 3.9% APR typical.
Marketplace deals: Big savings from the brokers – e.g. Broadspeed's £2,732 discount on a 163bhp 2.2-litre diesel in TS2 trim, now down to £18,213.
Mazda deals: No immunity from deals for Mazda's two-seater. A combined total of £1,500 off all models, if you go for the finance package, and three years free servicing. For example a 1.8i SE convertible can be had for 24 monthly payments of £339, with a £1,632 deposit up front. Annual mileage limit is set at 12,000, and the interest is a very low 3.9% typical. Watch out for the charges for excess mileage though, as 14.9 pence per mile is a lot higher than most.
Marketplace deals: Dealer group clout sees the same 1.8i Sport with alloys and air-con and three year warranty down to only £13,995 (a massive £3,410 saving) at selected Perry's outlets. A very low price for one of the best handling sports cars on the market.