Peugeot
Click here for a detailed guide to the best Peugeot deals in 2010.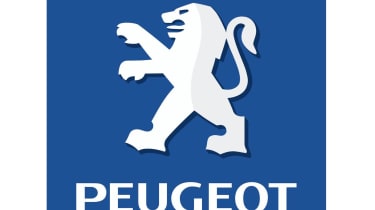 Despite some heavy discounting throughout the summer months on selected models, Peugeot will not continue with its generous swappage bargains. Instead, the French firm is pursuing a more innovative way of keeping customers flocking into showrooms in the run-up to Christmas.
The 'Just Add Fuel' offer is designed to completely ease all the worries of buying a new car, with comprehensive insurance, servicing costs, warranty, break down cover and road tax all rolled into one monthly payment. You must be over 21 years of age to qualify, and not all of Peugeot's cars are included.
Best Peugeot deals: There are two options to choose from with the Just Add Fuel scheme - buyers can get the car on a three year lease, without the option to buy at the end, or go for the Just Add Fuel Passport, which allows drivers the chance to buy, but has a high interest rate of 9.9 per cent APR. An example, the first lease option would be a low £1,186 first deposit, followed by monthly payments of £179, which might seem high, but remember except for fuel, their should be no other running costs for the car. Annual mileage limits are set at a very precise 6,667 though, so make sure you don't stray over and incur any extra charges.
Best marketplace deals: When the manufacturers offer complicated deals like this one, the brokers really shine thanks to the transparency of the bargains they can give. For example, Broadspeed can take £838 off the 1.0-litre Millesim three-door, dropping it to £8,707. Alternatively, main dealer Perry's in Milton Keynes has a £2,220 discount off an 'Urban Lite' 107 3dr, dropping the price as low at £6,295.
Best Peugeot deals: The ageing hatch also gets a starring role in the Just Add Fuel campaign, and for just £20 more a month, you can upgrade from the 107 city car to the 1.4-litre petrol Millesim version of the attractive 207. The initial deposit is pricier, at £1,497, but that's still a much more affordable entry into motoring than most rivals can offer. Mileage is again set at 6,667 a year though, so if you're looking to use the vehicle to commute, it might be best to look elsewhere.
Best marketplace deals: Perrys dealer group shows how much you can save if you shop around, with the Blackburn outlet offering a massive £3,100 off the list price of a sporty Rallye edition 207, which comes with alloy wheels, air-conditioning, roof stripes and a spoiler, now just £10,295 OTR.
Best Peugeot deals: Once again the Just Add fuel offer applies, but as the car gets bigger, the payments start to rise rapidly. For example, a 1.4 VTi spec petrol 308 costs £265 a month, with a steep initial deposit of £2,079. That might not seem like a huge amout at first, but bear in mind that at the end of the three year lease, you have to return the car, or pay a high 9.9 per cent APR interest rate on what you borrow.
Best marketplace deals: Drive the price even lower if you're willing to buy an ex demo car. For example, a mighty £4,510 off a well-equipped 1.6 HDi Sport from Perrys main dealer in Clitheroe, Lancashire, cutting it to £13,995.