Best car videos of 2014
We list the 12 best car videos of 2014, from drag races and reviews to track battles and robots!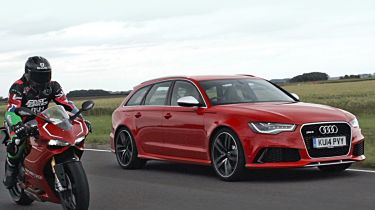 We've compiled our best videos from 2014, brought to you month by month. There's everything here from the usual Auto Express reviews, thrilling track battles and features, to epic drag race shoot-outs and even a game of football with a robot.
Check them all out by scrolling down...
January...Revised VW Polo goes under microscope
At the beginning of the year Volkswagen revealed the 'new' Polo – and such an important car warranted a close inspection. 
So we flew to Germany to film a walk round of the car. Good job, too, as the key updates were hard to spot. Turns out the 'new' Polo was more of a 'facelifted' old Polo, with most updates under the skin.
February...Peugeot RCZ-R and Nissan 370Z mega track battle
Which is better... front or rear wheel drive? When it comes to sports cars, the latter is generally the way to go. But then Peugeot blew us away with the RCZ-R. 
We wondered if it would be faster round our test track than the more powerful rear-drive Nissan 370Z – and it was like comparing a scalpel to a hammer. 
March...SEAT Leon Cupra takes on VW Golf R
Our track battle videos are always popular. Presented by resident racing driver Owen Mildenhall, he pushes the cars to the limit round Blyton Park and if you visit http://bit.ly/LapTimes you can see our leaderboard of lap times. In this match-up, the SEAT Leon Cupra humbled its more powerful VW cousin. 
April...BMW M235i vs M3 CSL on track 
Another month and another track battle. However, this one was a case of old versus new, as we saw if the M235i was worthy of the M badge against one of the very best – the E46 M3 CSL. 
Both cars are worth a similar amount (£30,000), but even we were surprised when they posted identical lap times. 
May...Porsche Cayman and Boxster GTS reviewed
The GTS versions of the Cayman and Boxster promise the ultimate in driver thrills. They come with a host of optional extras and a modest power hike.
But as the Cayman and Boxster are the entry point to Porsche ownership, our video was keen to see whether the GTS models actually make financial sense.
June...New BMW M4 puts Audi RS5 in shade
We always knew the M4 would be good, but it wasn't until it faced the ageing RS5 that we realised how far it had moved the game on. The BMW destroyed the Audi by 2.3 seconds on a lap of our test track. 
This video also contains one of the longest drifts senior road tester Owen Mildenhall had ever recorded on camera...
July...Audi RS6 vs Ducati Panigale R 
Audi has something for everyone, especially as it now owns Italian bike maker Ducati. We wanted to see which would be faster round our track: the most powerful Audi or the most powerful Ducati. 
Well, the superbike beat the estate... but not by as much as you'd think considering its far superior power-to-weight ratio. 
August...Our man meets ASIMO the robot
They say never met your heroes, but Mat Watson wasn't let down when he met Honda's famous humanoid robot ASIMO in August.
As well as shaking Mat's hand, ASIMO made drinks before getting competitive and challenging him to a penalty shoot-out and a dance off.
September...Porsche Macan vs Cayman GTS
The Porsche Macan Turbo is often described as a sports car on stilts. But is it really? To find out, we pitted the new SUV against the brand's razor-sharp Cayman GTS. 
Partnership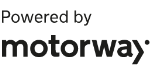 Need to sell your car?
Find your best offer from over 5,000+ dealers. It's that easy.
We didn't expect the Macan to win, but we did expect it to put in a better time than its bigger brother, the Cayenne Turbo. Much to our surprise, it didn't.
October...Race the Runway drag battles
We headed to Edinburgh Airport to film the fifth Race The Runway charity drag race, sponsored by Mercedes. The series consists of 12 race videos, putting a range of performance cars head-to-head. 
In one of the more unusual tie-ups, we raced an SLS AMG Black Series against a 2012 Mercedes Formula One racer and lost. Badly. 
November...BMW M4 and Jag F-Type in drift-off
When you have two of the most desirable and powerful convertibles on the market, you have two options: do a group test evaluating which of the two cars is the better buy, or have some fun.
We chose the latter, filming the BMW M4 and Jag F-Type drifting round our test track in the hands of our two most skilled drivers. 
December...Driverless RS7 takes us for a spin
Driverless cars are the talk of the town at the minute, so we went along for a blast around the Ascari race circuit in Spain in Audi's RS7 Piloted Driving Concept named Bobby, with time for a selfie or two halfway round the track!