Citroen AMI ONE concept: modern day 2CV driven
We sample the all-electric two-seater Citroen AMI ONE concept in a Leicestershire car park
It's an open secret that nearly all of the concept cars you see on shiny motor show stands these days can't be driven. However, Citroen's latest show-stand duo, the AMI One and 19_19, are more than just static sculptures. They're actually fully functional, and we've now taken both for a short spin. 
A car park in deepest Leicestershire is hardly the dense, urban, Paris environment for which the tiny two-seat AMI One concept was designed, but climbing onboard for a hands-on taste with Citroen marketing boss Arnaud Belloni reveals things about this quirky little car that are easily missed from behind a rope at a motor show. 
The AMI One isn't much more than a moving model; there's no power steering, no seat adjustment, and the wheels catch the insides of the arches at full lock. There's little power from the electric motor and the brakes are almost non-existent, too. So, as cute as it looks, it's hard work to drive. 
But that's largely irrelevant. The AMI One is compact, at just 2,500mm long and 1,500mm wide, but open one of the long doors and you're greeted by a surprisingly spacious two-seat cabin with room for bags in the back. Large windows front, side and rear, and an opening roof, mean that it's light and airy, too. 
One thing that's easy to miss about the AMI One is its use of identical parts throughout the vehicle. The front and rear panels are exactly the same, and the doors are produced from the same press, hence why they open in opposite directions. It's a clever idea, and one that Belloni thinks can save cars of this size.
"Every part that could be reused has been," he says. "It means when we go to production we are able to reduce costs and the cost of rental or ownership; we want to do an urban electric car that can be driven without a driver's licence." Belloni tells us that Citroen is prioritising an affordable approach, and he likens driving an AMI One to using a bike to get around a city. 
It's likely to happen, too. Citroen is part of the Free2Move car-sharing programme, so the infrastructure to lease something like the AMI One already exists. "The issue is just to make something like this happen," says Belloni. 
"Andre Citroen [Citroen's founder] did not see the 2CV, because he died before it. But I think he would be very proud of both 2CV and this," Belloni says. "He lowered the price of cars. He created the first consumer loaning company, for ownership on a monthly fee. This is the spirit of that."
About the Citroen AMI One
The Citroen AMI ONE was probably the slowest concept car to be revealed by a major manufacturer at the 2019 Geneva Motor Show, and certainly one of the smallest.
It's a pure-electric two-seater that can, in theory, be driven by young people aged 16 and above. That's because it fits into quadricycle regulations – the same formula used by several small-scale French manufacturers, plus Renault with its Twizy.
The AMI ONE – so called because it references classic Citroens of old, incorporates the word 'friend' and suggests it will be the smallest model the firm will ever make – is, in effect, a design concept created on the brief of a modern-day 2CV.
Partnership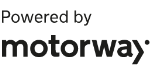 Need to sell your car?
Find your best offer from over 5,000+ dealers. It's that easy.
Speaking at the Geneva Motor Show, Citroen's interior design chief Jean-Arthur Madelaine told us: "When the 2CV was created for the people, they were living mainly in rural areas, so it was a car for the countryside. Now the trend for young people is that they are not really interested in cars at all, but they like the mobility, especially in the cities. This is the vision behind AMI ONE."
It measures 2.5 metres long – so nearly 20cm shorter than even Smart's tiny two-seat ForTwo. An electric motor drives the rear wheels and a lithium-ion battery pack is mounted across the floor. The Citroen weighs 425kg and can reach a top speed of 45kph (28mph); that means 16-year-olds can drive it without having to pass a full test. It can travel around 60 miles on a single charge.
Inside, the AMI ONE's simple approach builds on the growing use of smartphones. There's no conventional infotainment screen and barely an instrument panel; the user lays their phone in an area beyond the instrument display, and it's reflected back towards the driver's eyeline by a perspex panel, allowing interaction (via voice commands or steering wheel buttons) with a number of apps.
The rest of the cabin is small but functional. It's also tight on boot space because, Citroen claims, city drivers tend to throw their possessions into the passenger seat instead of using the boot anyway.
The concept extends beyond the vehicle itself, though, with the firm proposing the AMI ONE as a vehicle that could be owned or rented for a wide variety of durations – for as little as five minutes, or several hours.
There are no immediate plans to make the AMI ONE available for purchase or rental; it's just a concept for now. But Citroen product manager Sebastien Grandmougin told us that the vehicle is designed to be relevant within the next year or two, not in 2025.
"We don't want to restrict this car to rental or purchase," he explained. "It should be both."
Click here for all the cars from the 2019 Geneva Motor Show...