Peugeot and Citroen eye sporty car-filled future
PSA partners Peugeot and Citroen are planning a larger range of sporty cars in the future according the boss Carlos Tavares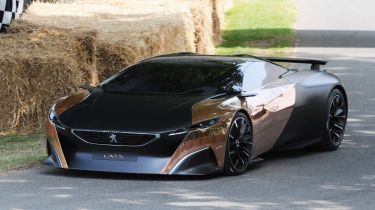 PSA boss Carlos Tavares has promised a bigger range of sports cars for the mainstream Peugeot and Citroen brands, if not the premium DS line-up.
However, there's bad news for fans of the Peugeot RCZ – it's unlikely to be replaced when the current model reaches the end of its life. Speaking to Auto Express, Tavares said: "Our brands need sports cars, but they'll be more sporty derivatives than bespoke models."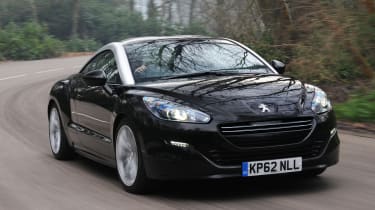 When pressed on the future of the RCZ – in which Tavares recently tasted victory himself in a 24-hour race in Barcelona, he would only say, "RCZ has a little while to run yet."
With racing in his blood, Tavares confirmed that his brands would continue to go racing. "Citroen is blessed to be engaged in rallying and WTCC – I think we're going to win the championship in WTCC. And we'll be back in Dakar next year with Peugeot," he said.
Standalone DS brand won't go racing, yet
Tavares also confirmed that the DS brand would become standalone in 2015, with the Citroen chevrons disappearing from its cars, a new look (previewed by the recent Divine DS concept) and a move towards separate dealerships or at least separate sections in existing showrooms.
There are no plans to take the DS brand into motorsport, though – at least not yet. "For the time being DS won't go motor racing – it's not a very dusty brand! But if we do it would be more like GT racing than DTM," said Tavares.
PSA will continue to push DS models upmarket, chasing the likes of BMW and Audi, but Tavares is prepared to wait for success. He told us: "With DS I have to be patient. I don't measure the success of a premium brand through volume – each car has to make a profit. But this is a twenty to thirty year project – it was a slow process for Infiniti and Audi for the first 15 years.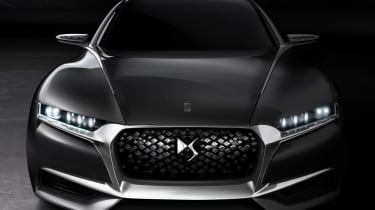 "We have very exciting DS products in the pipeline – we're growing progressively through creativity, design and sophistication – our cars will be very French, very cool, very fashionable."
Tavares also confirmed that the PSA group has overtaken the Fiat group as the car company with the lowest average CO2 rating for the cars it's sold at 111g/km.
Do you welcome the planned expansion of sporty Citroens and Peugeots? Can the DS brand beat the Germans in 15 years time? Let us know in the comments section below...