Citroen aims to sell 10% of all cars online by 2021
Citroen pushing ahead with global online sales, however the UK rollout has been delayed by 'at least two years'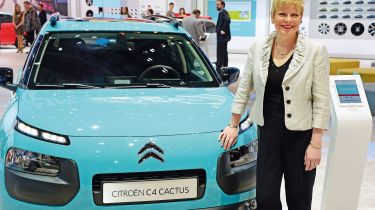 Citroen hopes to sell as much as 10 per cent of all of its vehicles over the internet by 2021, the firm's boss has suggested - although plans to introduce online retail in the United Kingdom have been put back by at least two years.
The French brand's CEO Linda Jackson revealed to Auto Express at 2016's Paris Motor Show that Citroen was planning to introduce transparent-priced, online retail in the UK from 2017. But now she admits that the process has become "more complex" and that while Citroen is still committed to internet retail, it is weighing up a couple of different transaction models before introducing online sales to British customers. 
"We have an objective - not a belief - that internet sales could be 10 per cent of our global total by 2020 or 2021," Jackson said. "Currently it's barely one per cent. And those customers who are buying online right now are those who won't go into a dealership. 
"I still think there's a place for the dealer in the process - a chance to touch and test the car. We as a group - so PSA, in the form of Peugeot - is testing a sales process with fully integrated online retail, everything from buying the car to doing the finance. We will follow with that, but not in 2018. Then we're also looking at another format, where we're selling vehicles that are in stock at dealerships. We're trying to merge the two of these, and the UK will get them, but probably at the back end of 2019 or into early 2020.
"But can I imagine a point where you look at a car online, configure it, play around with colours and options, and then go into a dealership to touch and feel the car, and test it, and then maybe even go back home to complete the order? Yes, I can. That's what we're trying to develop, but we're not there yet.
The first step is robust selling online, and then the other steps are booking appointments online, and the after-sales service. We want to make sure it works because the worst thing we could do would be to make a big bang and then have a system that doesn't deliver. Customers who went through that would be lost forever."
Citroen has also introduced daily car rental via a dealer in France, as well as a pilot project where around 50 customers have 'earned back' all of their monthly lease rates on C1s by allowing the car to be rented out when it would otherwise be sitting unused. 
The UK was the sole European territory were Citroen's sales declined in 2017. Jackson said the dip was down to a sharper focus on profits instead of volumes - a result, she stated, of the continuing instability caused by Brexit - and the relatively late arrival to market of the firm's first small SUV, the C3 Aircross. "We're aiming to get back market share in 2018," Jackson added, "going up from just over 2.6 per cent of the UK market to over three per cent. And the initial sales for C3 Aircross, in barely a couple of weeks, are very encouraging."
Partnership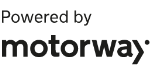 Need to sell your car?
Find your best offer from over 5,000+ dealers. It's that easy.
Would you ever buy a car online? Let us know your thoughts below...