Citroen Relay gets unofficial H-van 70th anniversary bodykit
Two designers turn their hands to the Citroen Relay to create a tribute to the iconic H-van on its 70th anniversary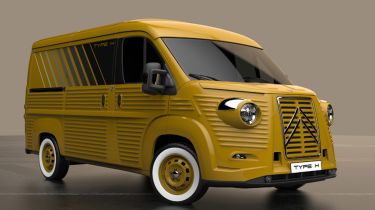 70 years on from the unveiling of the Citroen Type H, two automotive designers have given the iconic H-Van – now the wheels of choice for countless trendy street food vendors around the UK – a proper anniversary celebration.
Designer Davido Bendorfer, in collaboration with Flamino Bertoni, has created a fibreglass bodykit for the Citroen Relay, which transforms the panel van into an evocative, retro-futuristic replica. In tune with the original H-van's 70th anniversary, 70 kits will be produced in all.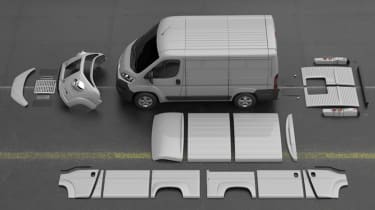 Some of the classic characteristics of the Type H are plain to see in the kit – the ribbed, corrugated doors and side panels come back, alongside the long, portrait front grille and bug-eye style headlights.
The kit will work across various bodystyles too – box vans for street food, minibuses and many more have also been envisioned with the H-van bodykit.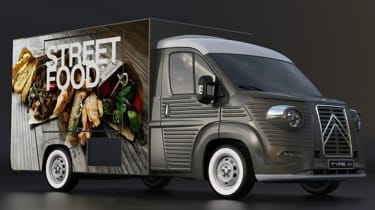 According to Bendorfer, the two designers "did not intend to copy the forms of the original model, but rather we aimed to capture the soul of the iconic vehicle, reinterpreting it through a nostalgic fiberglass "suit" which at the same time is deeply rooted in contemporary style."
With only 70 being made, nostalgia trippers will have to get their orders in fast – before the hipsters take the lot.
Is this bodykit a fitting tribute to the H-van? Let us know your thoughts in the comments.