Citroen C5 X Shine: long-term test review
Final report: comfort-focused hatchback is perfect for our creative director and his family
Find your Citroen C5 X
Offers from our trusted partners on this car and its predecessors...
Or are you looking to sell your car?
Advertisement
Verdict
I've loved my time with the C5 X. It just makes me want to drive more and I'd happily own one. There have been a few tech glitches, but nothing major and not enough to undermine my confidence. I already miss the intuitive sat-nav display and seats.
Mileage: 7,322
Economy: 35.9mpg
If anyone is counting, this is the fifth report on the C5 X. We've run Citroen's flagship since December 2022, so regular readers might wonder why the longer loan and extra report? Well I love the car, so I asked Citroen if I could keep it a bit longer.
In my first report in January, I said, "It's the kind of model that makes you want to book a driving holiday". So when my eldest son George asked if we could give him and his children a lift from our South London home to Center Parcs in Longleat, Wiltshire, my wife and I took the chance to drop them off and travel down to explore Somerset.
Child seats are becoming increasingly bulky and although we can fit both our grandchildren in the back of the Citroen with room to spare, carrying an extra adult jammed between them in the back is only an option for short distances.
More reviews
Car group tests
Road tests
George's partner's family were also driving to Longleat, so we split the grandkids, and had two adults and one child in the back of each car. We also had plenty of space in the C5 X's boot for bags and cases, but we couldn't just chuck it all in. The tallest items had to be stored nearest the seats to avoid touching the steeply raked glass of the rear windscreen. Essentially, you pack big things in height order, while the underfloor space is handy for coats, shoes and bottles of wine.
En route, everything was straightforward and very comfortable. There was plenty of legroom for the young adults in the back of the C5 X, and baby Hope dozed off quickly enough, thanks to the smooth ride. 
I love how comfortable the big Citroen is. The seats support me, and any tweak is simple, with lumbar adjustment to support the curve in my spine on longer drives. 
Once we had dropped the family off, my wife and I carried on into Somerset along lovely open roads. I switched the car into Sport (rather than the usual Eco) mode and we thoroughly enjoyed our drive. 
However, there was an unexpected glitch. In previous reports I've sung the praises of the Citroen's built-in sat-nav. It's been very reliable and easy to follow, with simple instructions on the 12-inch infotainment screen, dash readout and head-up display. They all clearly indicate turns, traffic, speed cameras and just about anything else you might want to know, all in real time. 
However, in Somerset, for some reason it got lost. Not just a bit confused, it totally lost track of where it was. Nothing worked. It couldn't pick up our location, the road number or any nearby towns. After several attempts and driving around in circles for 10 minutes, I resorted to Apple CarPlay and used my phone's navigation. 
Partnership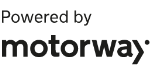 Need to sell your car?
Find your best offer from over 5,000+ dealers. It's that easy.
We stopped for provisions and a walk along the picturesque river in Langport, and on returning to the car, it worked perfectly. Perhaps it was just a case of switching it off and on again, but it was unexpected after eight months of outstanding service. 
The only other glitch has been a loud whirring from the passenger side of the engine bay at start-up. It happens rarely, but doesn't sound great. The car is due its first service when it returns to Citroen, so will be checked. I suspect something battery-related. 
Otherwise I've really loved my time with the C5 X. It has been one of the most comfortable, easy-to-drive cars that I've had the pleasure to test. The styling appears to divide opinion, but I'm a fan and, for the most part, the in-car tech has been great too.
The rear parking camera with overhead positional view has been really helpful in such a long car. The Citroen also has a rear sensor that warns of cars (or pedestrians) approaching when you're reversing out of a bay. It's brilliant and helped us avoid getting clipped when leaving Fleet services.
The economy has fluctuated over our test. Our best figure was 47.3 mpg, but the average is 35.9 mpg. My leaden foot or the number of urban miles have done the damage. 
When a long-term car loan ends, I'm usually happy to hand the keys back and try something new, but the C5 x will be missed. It works perfectly for me and my family. 
Given how its price compares to many new PHEV and electric cars, I'm amazed that I haven't seen more of them on UK roads.
Citroen C5 X Shine: fourth report
Creative director is taking rather a fancy to comfortable French cruiser
Mileage: 6,025
Economy: 42.9mpg
I often find that the longer I live with a car on our test fleet, the more niggles I uncover. But that's not the case with our C5 X. I'm actively searching for reasons to jump behind the wheel of our plush Citroen and struggling to find things to put in our 'don't like' panel. I'm happy to jump in the car to help out on photoshoots for work, while a recent 400-mile weekend round trip for the family was a stressless joy.
The reason I enjoy the Citroen so much is that it ticks a set of boxes specific to me. As a fifty-something parent and grandparent, I enjoy comfort and safety over thrills when I'm driving, and the Citroen oozes quality and cossets you. Sure, if you whack a pothole the 19-inch alloy wheels will let you know about it, but when I'm driving on half-decent A roads or motorways, the C5 X quietly glides effortlessly along. 
The raised driving position sits above a standard hatchback's and not far below an SUV's, so you feel confident, thanks to the excellent visibility. The steeply raked rear window doesn't really limit my view, because there are decent-sized wing mirrors with well placed blind-spot warnings at the tips of the glass. 
In fact, most of the tech is sensible. And in such a complex world, I love its simplicity. It's possible to get lost in sub menus within the infotainment system, but the important stuff is upfront and easy to find. You can also switch tech off pretty easily, such as the auto full-beam headlights, which I have to say I'm not a fan of. 
But the advanced driver-assistance systems (ADAS), audio preferences and air direction are a couple of touches away from the screen's home button, and the climate control can be adjusted with lovely textured chrome knobs, too. Even the voice control works well. I've answered text messages purely verbally while driving with no issues at all. 
The 1.2-litre engine has plenty of power for my needs. I tend to cruise about in Eco rather than Sport mode, but when I have used the latter, it does make the car noticeably more responsive and agile. But then I see the range mileage figure plummet quicker than an EV on a cold day, so I tend to switch back. Let's face it, the C5 X is built for cruising not speed. The eight-speed gearbox can make the engine bit noisy in town, but when I get out on normal gradients or motorways, it's smooth and quiet.
We did just that on a weekend away with our grandson to see family in Lincolnshire, setting off on a Friday evening. The Citroen was so comfortable that we did the 180-mile trip in one go without stopping (despite the coffee break warning light). 
Motorway traffic was light enough to effectively use the adaptive cruise control, too, while I also found it useful to engage the speed limiter on the northbound stretch of the A1 after Peterborough. The road quickly switches from four lanes to a dual carriageway with a 40mph average speed check, which can be hard to stick to, so the limiter was very helpful. The 12-inch sat-nav display also helped, with a clear line to the right showing my average speed and exactly where the limit and cameras were.
Another plus point was the option to adjust the height of my headlight beams throughout the journey, to make sure I didn't blind anyone as I drove through London to Lincolnshire.
Basically the car assisted me in every way I'd want it to. I even had enough room to chuck all our luggage in the back; I'd forgotten how much space you need with a small child. 
My father-in-law is searching for a replacement for his Mazda 6 estate and liked the look of the Citroen, but he said the boot space might be a struggle for his golf clubs, while the C5 X doesn't have enough room for his medium-sized dog due to the steeply raked rear windscreen. That's good to know if you're a dog-loving golfer!
Citroen C5 X Shine: third report
A day in the hands of the Auto Express team turned up the good, the bad and the indifferent from a variety of viewpoints
Mileage: 4,670
Economy: 41.3mpg
It's no secret that many Auto Express staff began predominantly working from home after the 2020 pandemic. One major downside of this is our loss of the office car park. Previously, we could easily grab keys from the lockbox, to take out and test anything from our long-term fleet. In an effort to redress this balance, we've set up Testing Tuesdays, when we group manufacturer cars along with long-term loan vehicles so that the wider team can jump behind the wheels and get a feel for the models that we cover week in, week out.
The latest event grouped Stellantis cars, including several Citroens. Online reviews editor Ellis Hyde borrowed the flagship C5 X I usually run to attend the event and get second opinions from the team. The feedback is interesting – and it's fair to say that we differ in some of our thoughts.
Ellis Hyde - online reviews editor
After covering nearly 200 miles in the C5 X, my biggest gripe (of several) is the overly eager start-stop. The system seemed to cut the engine before I even came to a complete stop, which caused it to feel like the car was stalling constantly. What's more, sporadically shutting off the motor prevented me from slipping into gaps in traffic, or quickly exiting junctions, while I tried to escape Croydon in rush hour.
I suspect the impatient stop-start was also the cause of the C5 X having what can only be described as a crisis less than a mile after I picked up the car, completely shutting down and flashing a warning that 'manual restart' was required. Of course, without an ignition key to turn, all I could do was sit in the middle of the road furiously pressing the engine-start button until the Citroen decided to work again.
Pete Baiden - web producer
When you first see the C5 X, it certainly makes an impression – but I'm not sure it stands out in a positive way. The styling isn't quite right. The designers have done a good job with the front, but it's almost like they ran out of time with the rear.
On the other hand, that bulbous back end means there's space for a massive 545-litre luggage area – which is almost as big as some estate cars on the market just now. And that's fitting, because I currently run a Peugeot 308 SW on the fleet, and it's stunning. In fact, it seems every new model coming from Citroen's French rival is great to look at these days. If I had to choose between the two Stellantis brands, there would be only one winner.
Jordan Katsianis - senior staff writer
The C5 X's eccentric proportions liberate a lot of space, with plenty of leg and headroom. Despite the relatively low roofline and dark trim, the cabin is airy due to the dipped windowline – yet I can't help but feel that Citroen's flagship could go even further. Maybe introducing innovative materials or extra-special features would lure more buyers into this already abstract family car, creating more of a bridge to those classic Citroen models the C5 X tries so hard to reference.
Darren Wilson - creative director
I'm a big fan of our large Citroen. I find it comfortable, luxurious and, unlike Ellis, easy from behind the wheel. Maybe it simply comes down to differing driving styles, but I've never had an issue with stop-start or problems in traffic. In fact, reading those comments, I wondered if I'd been driving a different car. 
Perhaps more worrying is that I'm getting old, prioritising comfort over excitement these days. Seeking another opinion, I asked my 18-year-old son Harry for his view. He told me how much he liked the Citroen's looks and rear-seat comfort. He rated the latter as good as anything we've ever tested as a family running long-term test cars.
One downside to lending out the C5 X was getting it back with changes to the head-up display and dial readouts. It wasn't easy working out how to change them back to my preferred configuration. Personally, I like the map-route readout away from the head- up display and directly in front of me, on the dial settings along with the digital speedo.
I finally resorted to a Google search and manufacturer video to reset them; it turned out that I had to hold my finger on the touchscreen until a menu came up, allowing me to drop and drag different readouts. It wasn't obvious – and that would be one complaint about the infotainment system.
The sat-nav is blissfully straightforward, but there is layer upon layer of settings and screens. It's all a bit complex. I had other issues setting up a different driver profile for my wife, and syncing phones. The system defaulted into French (and kilometres) on both occasions. I've got it now, but it required some research and patience.
I've managed to get some decent trips under my belt, including a very early start heading to a photoshoot. This weary (but still safe) motorist found the driving-assist safety tech to be a welcome back-up.
However, by day's end I was so exhausted I needed to sleep before attempting a return journey. Luckily the C5 X's comfortable front seat reclines almost horizontally, and so I was able to lie virtually flat and grab a couple of hours' rest before safely heading home. Other than enjoying the sound system, heated wheel and seats, the beauty of longer steady motorway journeys is a boost to fuel efficiency. The C5 X is currently averaging 41.4mpg, with the last fill-up returning a healthy 47.3mpg. Not bad at all!
Citroen C5 X Shine: second report
C5 X impresses on long trip up the A1, but fuel economy takes a hit
Mileage: 3,391
Economy: 32.2mpg
After nearly three months testing our Citroen C5 X, it's fair to say that I'm still smitten. In fact, my initial draft of this report sounded so positive that it read like I'd switched into car sales. That was until I did some last-minute MPG number crunching.
In my first report I'd mostly been driving around South London while enjoying the head-turning hatchback's warm, enveloping interior. With a surprising level of comfort and bags of tech to play with, all was good. However, I needed to get away and add in some proper motorway mileage.
That chance came with a trip up north to visit some universities with my youngest son Harry and wife Dawn. We also planned to visit Harry's grandparents in Lincolnshire. 
Motorway driving proved even more warm and soothing than urban motoring. Those super-comfy electrically adjustable heated leather seats (a £1,600 Hype Black Ambience option) really take the weight off. 
The C5 X seems designed to do that across all aspects of driving. The adaptive cruise control is easy to operate from the buttons on the steering wheel and gives clear readings in the head-up display (along with speed, speed-limit signs and lane assist). The car adjusted position to the vehicle in front, slowing and speeding up to my set speed. I would have eaten up much of the trip using cruise control, but we don't live in France and drivers on our packed UK roads seem incapable of overtaking and maintaining speed or just moving from the middle lane, which makes it redundant much of the time.
Our journey was a well trodden regular route up the A1, so I decided to spice it up by throwing the sat-nav a mid-trip curveball by taking us off across to the east onto some smaller A-roads. It quickly picked up a route, selecting some surprisingly small lanes. We were also given the opportunity to switch from our current route (clearly marked in blue) to alternative green-coloured detours that promised to shave off a few minutes of travelling time here and there. 
Merely following a green route switched it to the 'new' blue route. Some detours involved changing to roads running parallel to existing routes just to avoid traffic-light junctions. I'm never in that much of a hurry, so that novelty quickly wore off.
Other handy technology worth noting includes the wireless phone charger and connection to Apple CarPlay. I love listening to my music playlists through the Citroen's cracking audio system.
Harry also rates the rear-seat comfort and legroom. He's six feet, two inches tall, but still has decent headroom despite the fact the C5 X has quite a raking roofline. He is happy enough with the two USB-C changing points in the back and can wirelessly play his own music to mix up the ambience.
One big thing the Citroen has going for it is curb appeal. It looks different and turns heads, and both Harry's grandparents commented on the car during our visit.
Everything sounds great until we totted up the recent economy figure, which was a disappointing 32.2 mpg. A couple of times I've been surprised by how quickly the petrol seems to have disappeared after the gauge dips below half full. The dash displays the range, but it can go from 150 miles down to less than 100 in just a few short urban trips. 
I live in a hilly part of London and do many short trips in traffic, but it's not like I've been blasting around in Sport mode. The C5 X mainly sits in the Eco drive setting, so the 1.2-litre engine should be doing better.
One thing that's great about south London is testing safety tech. People are always strolling out in front of you. The C5 X has advanced driver-assistance systems, such as radar-controlled active safety brake. This has enhanced pedestrian and cyclist pick-up and works at night. It also has forward-collision warning and lane-keep assist, and all of these features have kicked in at some point.
The brake warnings are slightly sensitive, but not too intrusive, and the braking system has prevented a possible shunt at low speed.
The rear-view camera has parking guides and surround sensors to make it easy to fit in the tightest of spaces. It gives an overhead view of the C5 X's position that should help save the 19-inch alloys from being kerbed, while the sensors make it almost impossible to reverse into anything.
The latest journey was a holiday airport run. The car was simple to load, with lots of room for our small cases and an extra child's car seat. There's no big lip to lift items over and the rails make sliding in weighty bags that bit easier. The C5 X really came into its own on the trip back from our break. It was truly joyful to get into the car after a long early-morning flight with teenagers and toddlers. It was effortless to drive home, cocooned in comfort to our beds.
Citroen C5 X Shine: first report
Cold snap and comfy cabin mean we've quickly warmed to our Citroen C5 X
Mileage: 2,525
Economy: 41.4mpg
The last time I got behind the wheel of a Citroen, it was our e-Berlingo back in June 2022. It took a while for that boxy electric MPV to win me over, although it did. This time it's been love at first sight, though.
The C5 X instantly stands out. It looks different and, in my opinion, lovely and sleek, with lots of swooping lines and great incorporation of the classic chevron design into the front lights. The unusual shape hints at both saloon and estate models, looking sporty without being aggressive. I'm not sure which angle I like best, but it's fair to say the car has head-turning appeal.
The inside is equally inviting and then enveloping. I took delivery of our C5 X Shine PureTech right at the beginning of the pre- Christmas cold snap, and within days the car was covered in frozen snow. As a quick experiment I brushed off the top layer of powdered snow then timed how long it took to defrost the car to a level of visibility safe to drive. Using the heated rear windscreen and climate control (no ice scraping) it took just six minutes, and in that time I was able to fire up the heated steering wheel to warm my frozen hands.
Luckily for me, the C5 X has also been specified with the Hype Black Ambience (£1,600) option. This features heated leather front seats, along with memory settings for the driver seat, and wood-effect dashboard trim. The latter looks nice enough, but the seats are the next level in comfort, with soft-padded support and electric adjustment. I'm finding the memory setting is very helpful, too, with a 30cm height difference between my wife and me.
One-touch seat settings might sound a bit unnecessary and coming from a six-month spell in our Dacia Jogger fleet car into this level of comfort is somewhat mind-blowing. To be fair, the Jogger was almost half the price of our C5 X £31,740 OTR test car. But that doesn't mean the standard price of £29,290 is expensive for this level of comfort or refinement. Our example is clearly more affordable than the plug-in hybrid version, which would set you back an extra £10,000.
The car is packed with loads of technology as standard. The screens are crystal clear, with a head-up display giving speed information via a road-sign symbol plus digital readout, with options to use the cruise-control settings. The Citroen also has a seven-inch digital dashboard that can give sat-nav directions. The 12-inch touchscreen infotainment system mounted on top of the dash is huge and impressive, but more complex than expected.
I had to watch the Auto Express C5 X test video online to discover that swiping was the way to change the radio stations and I'm still working my way through the functions. To be fair, though, it does come with an on-screen system guide.
I've used the sat-nav a few times and it's wonderful and intuitive, with directions on both screens so you can't go wrong. It also shows the price of petrol at fuel stations en route, plus red and amber lines to highlight the traffic ahead. Many of the audio sounds in the Citroen are well thought out, too. The indicator tick and speed camera warning alerts are calming, and even the sat-nav's voice direction has a relaxed tone.
One rush-hour trip across London turned out to be very chilled. The cabin's warmth and comfort combined with the simple route instructions and smooth ride to slow everything down, including my heart rate.
I find the Citroen glides along, despite this petrol-powered C5 X not getting the same active suspension set-up as plug-in models. That tech scans the road ahead and adjusts the dampers to suit the surface.
Our Citroen comes with a 1.2 litre three-cylinder engine that has plenty of power for town. It has a lovely tone and probably hints at more performance than it actually delivers, but I need to get it out onto some faster open roads to get that information, along with some non-urban mpg figures. A trip up north to see family in Lincolnshire will soon will help fill in those gaps.
| | |
| --- | --- |
| Model: | Citroen C5 X Shine PureTech 130 S&S EAT 8 auto |
| On fleet since: | December 2022 |
| Price new: | £29,290 |
| Engine: | 1.2-litre 3cyl turbo petrol, 128bhp |
| CO2/tax: | 136g/km/£230 (Y1) |
| Options: | Metallic paint (£650), Roof bars (£200), Hype Black Ambience: Mistral Black Paloma leather Advanced Comfort seats, with heated front seats and wood-effect dashboard trim (£1,600)  |
| Insurance*: | Group: 20E, Quote: £1,028 |
| Mileage: | 6,025 |
| Economy: | 42.9mpg |
| Any problems? | None so far |
*Insurance quote from AA (0800 107 0680) for a 42-year-old in Banbury, Oxon, with three points.