Triumph Stag: Buying guide and review (1970-1977)
All you need to know before buying a Triumph Stag.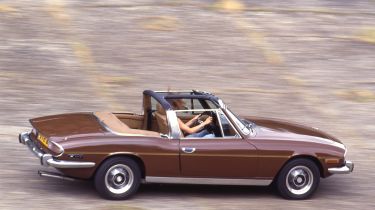 The Triumph Stag should have been a world-beater. After all, with its sharp Michelotti-penned lines, four-seater convertible configuration and V8 power, how could it fail? Here was a car that could transport the whole family – with their luggage – in top-down style. It sounded glorious and there was no shortage of go either, thanks to that torquey 3.0-litre powerplant. 
But as we all know, the Stag did fail, thanks to an array of build-quality issues and indifferent dealers who couldn't fix the litany of problems that invariably cropped up when the Stag was still in its warranty period. Part of the problem was the fact quality control during production of the various components was seriously lacking. The V8 engine was also seriously underdeveloped, and failure rated in the early days was horrendous. 
Thankfully, things have moved on since then. Most Stags have been restored so they're screwed together with far more care than they were the first time round. Lots of the issues that were engineered in have now been engineered out, to the point where there's no reason to fear unreliability. Indeed, buy a restored Stag that's had a few sympathetic upgrades and you'll find it's one of the most usable, affordable and enjoyable classics around.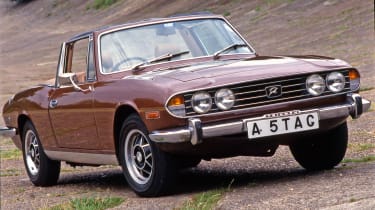 Which one to buy? 
All Stags are essentially the same in terms of specification; the only thing that separates them is whether they've got a manual or automatic transmission. Which one you go for is a matter of preference, but it's generally the manual/overdrive cars that the market favours, although autos are more common. However, a modern four-speed automatic gearbox is a sought-after upgrade. 
There's never any shortage of Stags for sale, but (predictably) the good ones are far outnumbered by average or downright shoddy examples. So you have to buy really carefully as many Stags aren't as good as their owners think. The key is to find a car that's been properly restored by someone who knows what they're doing, and it'll also have had some sympathetic modifications to improve usability and reliability. 
The sorts of improvements you're looking for include an engine that's been rebuilt and fully balanced, an electric fan (to go with an overhauled cooling system) plus electronic ignition. Re-valved steering for improved feel, ventilated discs up front and Datsun driveshafts in place of the splined originals are also worth seeking out. 
What you really don't want to buy is a Stag with an engine other than the original 3.0-litre V8 – converting from a Triumph straight-six, Ford V6 or Rover V8 will cost plenty and there are lots of Stags with an original powerplant, so there's no reason for buying anything else. 
There were a few unusual special-build Stags, of which very few remain. Three prototype Fastback Stags were produced, and although two of these were destroyed. That leaves one genuine fastback survivor, although you might find various home-built efforts around. Triumph also experimented with four-wheel drive, building three examples. Utilising a GKN-FF transmission, a very similar set-up the Jensen FF, the only visual clue is a bonnet bulge to accommodate the raised engine block.
Performance and spec  
Engine 2997cc, V8
Partnership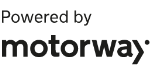 Need to sell your car?
Find your best offer from over 5,000+ dealers. It's that easy.
Power 145bhp @ 5500rpm
Torque 170lb ft @ 3500rpm
Top speed 117mph
0-60mph 10.5sec
Fuel consumption 22mpg
Gearbox Four-speed manual + overdrive (three-speed auto optional)
Dimensions and weight 
Wheelbase 2540mm
Length 4413mm
Width 1613
Height 1257
Kerb weight 1275 kg
Common Problems
• Expect corrosion in the sills, floorpans, wings and also the seams between the inner and outer wheelarches, unless the car has been restored. The welded-on wings have to be removed to properly repair the sills. Other corrosion hot spots include the bases of the A-posts and B-posts, the door bottoms, the outriggers and the leading edge of the rear wings. Most body panels are available off the shelf.
• Also keep your magnet handy to check the front and rear valances, the seams between the front wings and the front panel, the trailing edge of the boot lid, the boot floor, the petrol tank and all over the hard top, as it contains numerous rust traps. 
• Try to get a good look below the battery if possible, as rust often forms on the tray due to trapped water. Access is tight, and although replacing the battery is not a huge job, a recent replacement is a bonus. 
• Despite its poor reputation, the Stag's V8 is perfectly reliable if it's rebuilt and maintained properly. Most problems centre on the cooling system, so get the engine up to temperature and give it a thorough test drive. The waterways and radiator can get blocked up with debris if anti-freeze levels aren't maintained, and also ensure the Torquatrol viscous-coupled engine fan works. 
• Worn cam followers (and their bores) can also be an issue, given away by tapping noises at idle. However, valve clearances that haven't been set properly can also give the same symptoms; setting these properly is fiddly, so it's sometimes allowed to slide. 
• Gearboxes – manual and auto – are reliable and will go for 120,000 miles between rebuilds. Worn synchromesh on second gear is the first sign of trouble on the manual gearbox, but rebuilt units are easy enough to source. 
• What's harder to find is a decent clutch, so check that what's fitted isn't on its way out. If there's chattering from behind the engine, which disappears when the clutch is dipped, the thrust bearing has worn. If the clutch is really stiff it's probably because the engine and gearbox are running out of line with each other as there are no locating dowels. Modified clutch plates are available, to deal with this. 
• All Stags have power steering, so check for leaks. Vague steering is probably down to worn bushes in the suspension and steering rack. Particularly twitchy handling points to worn trailing arm bushes, but replacing these is easy. 
• Twitchiness through bends betrays binding telescopic splined joints in the drive shafts. Cleaning these and applying some CV joint grease should fix things. 
• The electrical system is generally reliable, although the fuel pump can stick, which prevents the engine starting. If the engine turns over but won't fire, listen for the fuel pump whirring in the offside corner of the boot.
• Interiors are generally very hard wearing, and the vinyl seat covers are extremely durable. The foam seat cushions however do collapse with age, which will result in foam 'crumbs' appearing on the carpet. Thankfully, replacements can be bought, or even made. 
• Check the overall condition of the dashboard too, as the wood veneer often cracks, although this can generally be re-finished by a specialist. 
Model history  
June 1970: Stag is announced with 2997cc V8 engine and manual or automatic transmissions. 
July 1971: Stag introduced to the USA. 
October 1972: Overdrive now standard for all manual cars. 
February 1973: Stag MkII introduced with matt black tail panel and sills, plus new instruments. Wheel trims are now all silver, a hard top is standard and the rear quarter windows are deleted from the hood. 
April 1973: Alloy wheels replace wire wheels on the options list. 
July 1973: Stag withdrawn from USA. 
January 1974: Hazard and seat belt warning lights now fitted. 
March 1975: Optional air-conditioning no longer available. 
October 1975: Alloy wheels, tinted glass and laminated windscreen now standard. 
October 1976: Stronger Borg-Warner Type 65 automatic gearbox replaces previously fitted Type 35 unit. 
June 1977: Last car is built, after a production run of 25,939 units. 
Owners clubs, forums and websites
• www.stag.org.uk 
• www.brmmbrmm.com/trstagenth 
• www.tristagreg.org 
• www.club.triumph.org.uk 
• www.tssc.org.uk 
Summary and prices
As a stylish V8-powered cruiser, the Stag is about as good as it gets. Find a nice example to begin with, and add improvements over the winter months, and enjoy in all weathers without fear of breakdowns. The very best Stags will command over £13,000, however anything over £10,000 should be pretty well sorted. Restoration projects can still be had for around the £2000 mark, while a slightly rough runner will probably cost around £5000.