Triumph TR6: Buying guide and review (1968-1976)
Everything you need to know before buying one of Triumph's greatest sports cars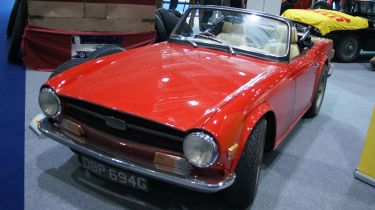 The reason all Triumph TR6 customers wore polo necks was to conceal their cravats. But there's no hiding the truth, and the sharp, chisel-chinned exterior of the TR6 masks a platform that was descended directly from that of 1953's TR2. 
For all that, though, it had plenty for sporting drivers to love, particularly Americans – and it sold in far higher numbers than its predecessors. Today, it's more affordable than any of the earlier TR Tweedsters, and it provides the hairshirt heritage in a package that's easier to own. 
In essence, the TR6, with its six appeal and crisp à-la-mode styling, was the final flourish of the stout true-Brit TR tradition. At the Triumph TR6's 1969 launch, The Autocar presciently declared it 'the last of the real sports cars'. And it really was on its own, for there was literally nothing to compare with it in its price-performance class. Indeed, the most valid comparisons are with its Triumph ancestors, for it was the last of an evolutionary line of seat-of-the-pants TRs. 
The TR6 evolved by route of the Michelotti-styled TR4, and the TR4A's independent rear suspension, then taking over the short-lived TR5/TR250's smooth fuel-injected 2.5-litre six. It all sat in a hull reworked on a tight budget by Karmann, with an effective nose and tail face-lift; the centre section was unchanged. 
The TR6 isn't the finest-handling sports car of its era, but many claim that it's faster than an E-type on the wiggly bits. There's also an elephant in the room in the form of the mechanical fuel-injection, which is prone to fuel vapourisation on a warm day, but that's all part of the experience (and easily fixable these days, anyway). Just ensure you have a wicker picnic hamper so you can make out you intended to pull over while you wait for the pump to cool. A useful expedient is to make sure you keep the tank at least half full, which keeps the fuel reasonably cool.
Which one to buy?
A total of 94,619 TR6s were built with 8370 finding homes in the UK. Currently there are 3398 licensed and 1218 SORN TR6s on UK roads. 
In its earliest Lucas fuel-injected form through to 1973, the TR6 delivered 150bhp and 0-60mph in 8.9 seconds, topping out at 118mph. Emissions legislation meant the US had to make do with twin Zenith-Stromberg carbs, 104bhp and 107mph, but it didn't dampen enthusiasm. In 1973, fuel-injected cars were detuned to 125bhp. Stories about the system's unreliability may have been true back in the day, but everything is fixable. The fuel pump will likely already have been swapped for a Bosch unit, eliminating most problems. 
The difference between the quoted initial 150bhp and the 1973-on 125bhp may seem alarmingly significant, but changes to the way power outputs were measured mean there's little real difference. Alternatively, the injection might have been ditched in favour of sidedraught Webers or similar, which is fine, while the US-market cars came with twin Stromberg carburettors as standard, with less power.
Despite the antique separate chassis, albeit with rack-and-pinion steering and front discs, the TR6 was a hit, with 94,619 built through to 1976. Around 77,000 went to the US. Parts availability is almost at MGB levels (very good) and construction is as uncomplicated as it gets, with separate chassis and relatively simple body panels. Mechanicals are tough, easily fixed and uprated (much enjoyment to be had there). Overdrive makes a huge difference but wasn't standard fitment until 1974, and a hardtop is useful as long as you can store it. 
Performance and specs
Triumph TR6 (UK spec)
Partnership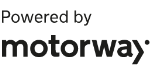 Need to sell your car?
Find your best offer from over 5,000+ dealers. It's that easy.
Engine 2498cc, in-line-six, 12 valve
Power 150bhp @ 5500rpm 
Torque 143 lb. ft torque 
Top speed 119 mph 
0-60mph 8.2 seconds
Fuel consumption 20-29 mpg (depending on specification)
Gearbox Four-speed manual overdrive
Dimensions and weight 
Wheelbase 2235mm
Length 3950mm
Width 1550mm
Height 1270mm
Kerb weight 1130kg
Common problems 
Unless you find a low mileage timewarp car, a vehicle of this age will have been through its share of repairs and resprays, being an older British sports it becomes even more crucial to ensure that the bodywork is in good condition. There are a number of points to look at when assessing a TR6 so let's dive in. 
• The most important thing to look for is rust. Bubbling paintwork usually means that there is a lot more danger lurking below the surface. Particularly vulnerable spots are the front quarter panels, behind the rear wheels, under the carpets in the footwells and in the engine compartment where various fluids may have removed paint allowing rust to set in. A professional respray is usually required at some point and it is well worth looking for a car that has had this done in the not too distant past. 
• The TR6 frame can rust around the trailing arms for the rear suspension and where the differential is attached to the frame. Issues here may indicate a very expensive repair and/or a frame replacement. 
• Overheating was a common concern and most cars would have had some type of aftermarket electric radiator fans fitted to combat this. Make sure your cars cooling system is in top condition before signing on the dotted line. 
• The electrical system is thankfully not too complex and has no major issues other than those caused by frayed wiring or damaged looms. 
• Engines are robust and long lasting, high mileage at this age is not a major concern, rather look for evidence of regular servicing. Thrust washers are one of the few weak points and getting a TR mechanic to give the engine a once over can save you a lot of headaches in the future. 
• Gearboxes are strong and a worn unit is quickly diagnosed by sloppy shifts or worn synchros. Overdrive on early cars could cause problems. 
• On a positive note, parts are widely available and joining one of the Triumph clubs is a good way to get to know the best suppliers and how to tackle the most common issues. 
Model History 
1968: TR6 launched 
1969: Carburettor fed TR6 launched in US 
1970: New disc wheel option, new inlet manifold on US spec cars 
1971: Fan upgraded from 7 to 8 blades 
1972: Compression lowered for European cars improving driveability 
1973: Minor styling and equipment changes 
1974: Interior trim changes 
1975: Bumper overriders introduced on US models 
1976: Last fuel injected TR6 built in February and last US spec TR6 built in July. A total of 94,619 TR6's built in total, the best-selling Triumph at that date
Owners clubs, forums and websites
- vintagetriumphregister.org
- www.tr-register.co.uk
- www.club.triumph.org.uk
Summary and prices
There it is, then: the TR6, a cashmere hairshirt par excellence. In terms of performance per pound there was really nothing to match it in its time, and today it's an even better price-performance package. With a touch of chest-wig brawn, it's not only more potent but also more attainable than any earlier TR, more refined and comfortable, too. 
It's by far the easiest real TR to own, with virtually everything available, even Heritage bodyshells. It taps into the past while crossing a bridge to modernity. Around £13,000 gets you a good condition example with a reasonable service history, with £25,000 will get top condition car. Anything sub-£10,000 is likely to be marginal or an honest project, so be aware when looking at cheaper cars. Find a TR6 that has been well maintained, and you can enjoy some of the finest open topped motoring that reasonable money can buy.