Will mis-sold car finance become a "multi-billion pound scandal larger than PPI"?
A UK legal firm predicts PCPs will top the list of Financial Ombudsman complaints by 2024, and eyes huge compensation bills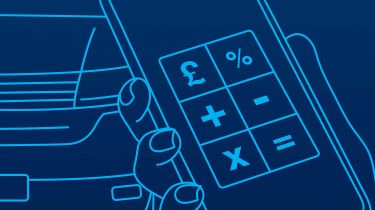 The number of complaints to the Financial Ombudsman Service about Personal Contract Purchase (PCP) deals used to buy cars is soaring, with one UK law firm predicting they'll be the most numerous type of complaint by 2024.
Figures released recently by the Ombudsman show the number of complaints about motor finance deals rose from 6,128 to 11,446 in the last financial year. 90 per cent of car finance deals are PCPs, where a customer makes monthly payments and can either hand 'their' car back or buy it outright at the end of an agreed term. According to Legal UK Services, which describes itself as "a firm of financial mis-selling specialists dedicated to helping clients with a wide range of compensation claims", the current trend will see PCP complaints outnumber the currently most numerous category of complaints about bank current accounts, by the first quarter of next year.
"Our prediction is based on the current trend, and the fact that millions of motorists are likely to have been affected by PCP mis-selling but are only just starting to be aware of the issue," says the firm's Legal Director, Elaine Walker.
Legal UK Services says the Financial Ombudsman itself has estimated that PCP claims could top £10 billion, but claims that estimate is "very conservative", pointing out that UK consumers have racked up about £50 billion in car finance deals.
"With PCPs still extremely widely used, the full extent of the mis-selling scandal could be bigger than PPI," Walker suggests.
There are multiple reasons why consumers may believe their PCP was mis-sold, the company says, listing a range of scenarios including a lack of proper affordability checks, hidden commissions, misleading paperwork, lack of transparency around mileage limits, excessive damage repair costs and unexpectedly high final payments.
Unlike the Payment Protection Insurance (PPI) scandal which has seen banks and financial institutions make payouts totalling billions of pounds to millions of their customers, there's no formal redress process relating to potentially mis-sold PCPs, which is where law firms see their opportunity.
However, it's relatively easy to make a claim yourself, if you think you've been mis-sold car finance. Write to your finance provider outlining your case, and if you've not received a satisfactory response within eight weeks you can escalate your complaint to the Financial Ombudsman Service, which is free and independent.
Want the latest car news in your inbox? Sign up to the free Auto Express email newsletter...