New Dallara Stradale review
Meet the Dallara Stradale. It's a 400bhp, 855kg track car from one of the men behind the Lamborghini Muria, but is it any good?
Find your Dallara Stradale
Offers from our trusted partners on this car and its predecessors...
Or are you looking to sell your car?
Advertisement
Dallara's first standalone model is as extreme as they get, but manages to combine race car performance on track with a fluid, playful demeanour on the road. It's expensive but has unrivalled depth of engineering and pedigree. Whilst the price is eye-watering, for some the chance to own a slice of Giampaolo Dallara's dream will be worth every penny.
It is possible that you haven't heard of Giampaolo Dallara. You may not even have heard of his eponymous company, Dallara Automobili S.p.A. However, you will know his work. By his mid-twenties Dallara was already Technical Director of Lamborghini and was one of the fathers of the iconic Miura.
Can you imagine creating something so original and outrageous at the start of your career? Since those heady days he's engineered the DeTomaso Pantera, Lancia Stratos, as well as designing F1 cars for Frank Williams and sports prototype racers for Lancia and Ferrari. Dallara now supplies the carbon chassis for the Lamborghini Aventador, Alfa 4C and Bugatti Chiron, and the entire IndyCar grid use Dallara equipment, too. It is an incredible story. 
• Best track day cars to buy now
Now, Dallara has created the first road car with his name on it. Imaginatively called the Dallara Stradale (that's 'Street' to you and I), it veers away from the supercar mould and instead embraces Mr Dallara's obsession with lightweight engineering and aerodynamics. It's a compact, mid-engined car with a carbon fibre tub and only the very bare essentials. It weighs 855kg and has 400bhp.  
There are a number of configurations, from the flyweight Barchetta with simple air deflectors instead of a windscreen, to a fully enclosed Targa layout with a gullwing-style canopy. None have doors – as apparently that's better for the channelling of the air. Go for the big rear wing and this tiny car produces over 820kg of downforce.
The price? Well, that's complicated. You must buy direct from the factory in Italy and an entry level car is €155,000 (around £137,000). Want a windscreen? Another €16,600. Fancy the full aero effect? Well, you'll need the €9500 rear wing… And so it goes on. So, let's say the ultimate Stradale will cost in the region of £200,000. That is a lot of money for a car with a 2.3-litre turbocharged Ford engine. And no doors.
Fortunately, on the track at least, the Stradale is an extraordinary experience. The engine isn't much of an event, but it delivers superb response. Coupled to the low kerbweight, performance feels extreme and relentless. But that's nothing. The real head-spinner is the cornering power of this little car. 
However hard you think you're pushing, the Stradale has you covered. In fact, it barely shrugs. There's so much grip, so much composure and the faster you go the better the car feels – steering response improves; the whole car hunkering down and transmitting the tiniest inputs into unerringly accurate lines carved into the track.
The optional paddle-shift gearbox needs some work in both speed and smoothness and the brake pedal is rather binary in operation, but even these important dynamic factors barely dent the experience because you're just going so fast. Forget understeer and oversteer. You'll need weeks on the track before you'll be worrying about what lies beyond the limits of grip.
Partnership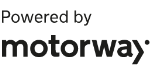 Need to sell your car?
Find your best offer from over 5,000+ dealers. It's that easy.
On the road, with a manual box and without the big rear wing, the Stradale is just supple enough at low speeds. It becomes more fluid as you break free from traffic, too. In fact, the suspension has a beautiful control about it, feeling rock solid and supremely efficient. The steering is so clean and feelsome, too. It really is a high-quality shrunken supercar – only with more track performance than nearly any example you might mention.